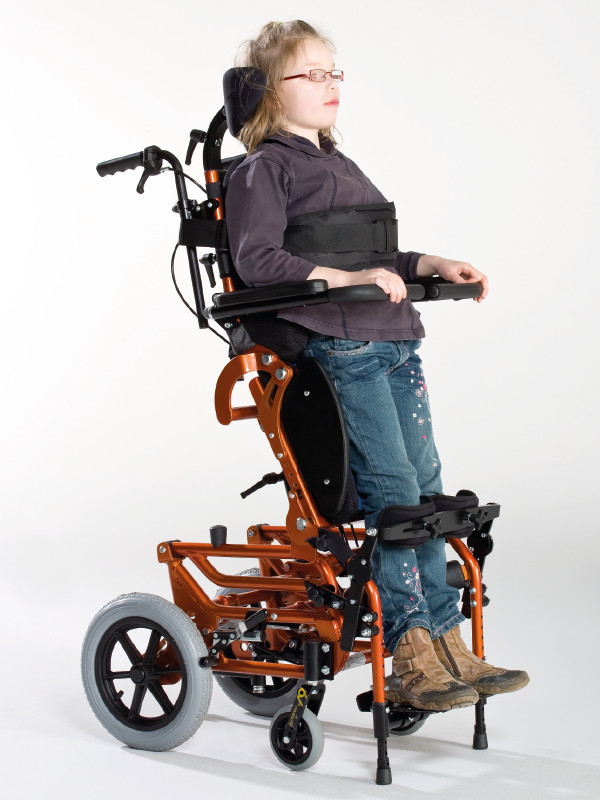 18.64MBP BAMBY PLUS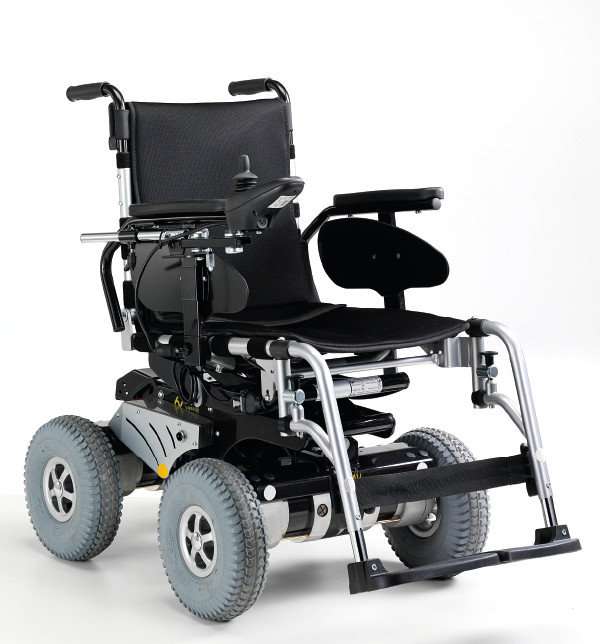 18.80 JUNIOR NEW 4×4
Suitable for childrens from 8 to 15 years
To take the vertical position is not only a widening of autonomy, but it is also a therapeutical benefit. The verticalization allows to prevent many deseases connected to the motionlessness like the raise of decubitus, bad circulation, various pathologies of the muscular skeletal apparatus. The vertical movement is reciprocal to the articulations of the user.
The particular structure of the wheelchair HI-LO electric combine to the sturdiness of the frame a perfect agility and smoothness in the drive. It is possible to adjust the seat width and the depth and backrest inclination angle. Backrest upsetting forwards.
The knee restrain is adjustable and removable, on the standard equipment is included the chest containing strap. The armrests are adjustable and upsetting. Removable seat side protections.
Available size: 36 cm Junior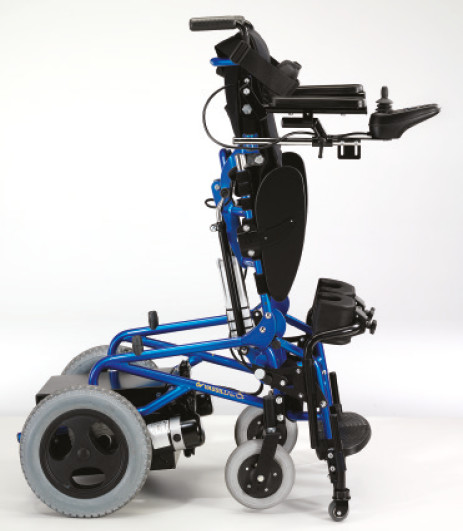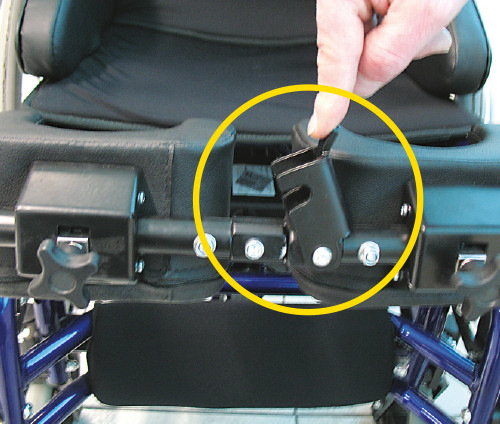 New system for opening of the knee restrain inserted in all the HI-LO wheelchairs.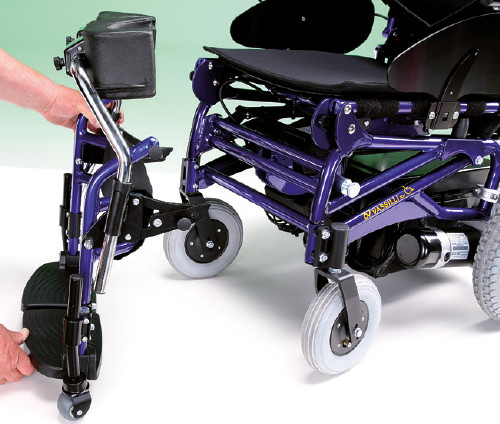 Footplates support easy to be removed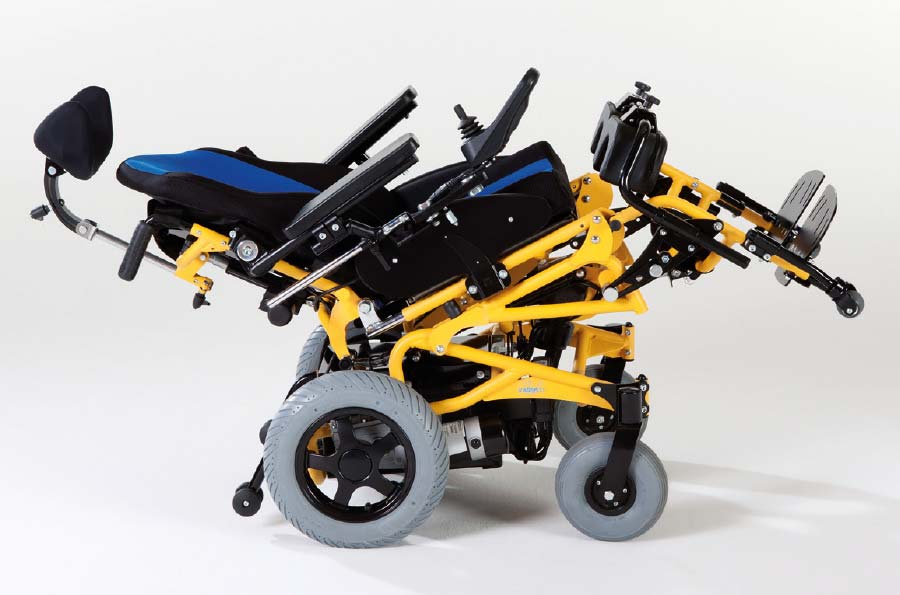 Wheelchair complete with the following options:
Opt. 14.92LE – Electric reclining backrest
Opt. 13.31HV – Electric reclining legrests
Opt. 13.22LE – Electric tilting
| | |
| --- | --- |
| Height | 80 – 92 cm |
| Lenght | 95 cm |
| Armrest Height | 63 – 68 cm |
| Seat height | 50 cm |
| Seat Width | 36 cm |
| Carrying Capacity | 100 kg |
| Maximum Slope | 10° |
| Camber radius | 100 cm |
| Width | 56 cm |
| Step | 70 cm |
| Seat Lenght | 36 – 44 cm |
| Backrest Height | 36 – 42 cm |
| Backrest Inclination | 90°-102° |
| Maximum Step | 4 cm |
| Weight | 82 kg |
| Speed | 7 km/h |