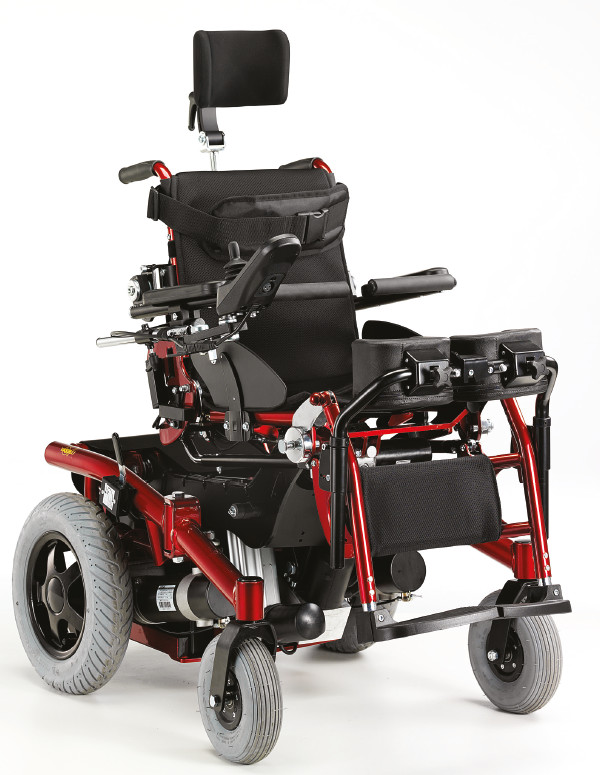 18.70 HI-LO VARIO Junior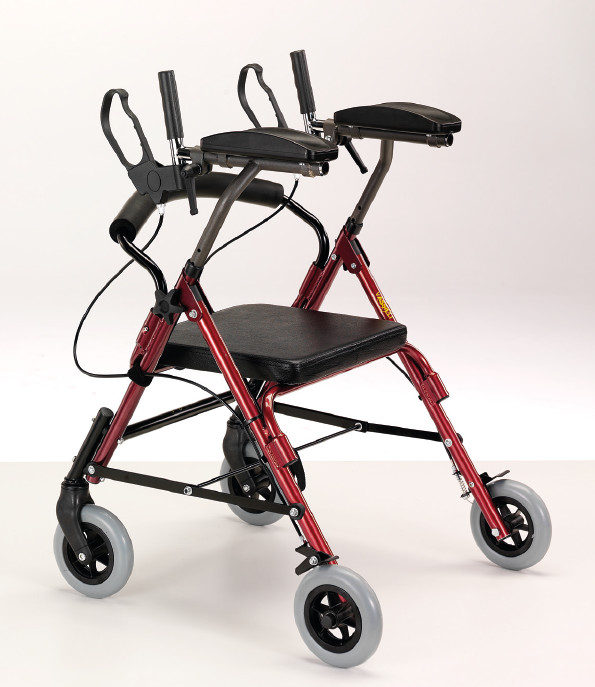 11.42NA JUNIOR WALKER WITH ANTIBRACHIAL SUPPORTS
— OUT OF PRODUCTION —
Suitable for childrens from 8 to 15 years
It is a product designed by the Centre of Research Tecnothon of Foundation Telethon in cooperation with Vassilli company. 4×4 is a wheelchair very easy to be used, which adapts to every kind of ground, also sandy due to the integral drive, by its reduced dimensions it suits very well also on home areas.
It is a technical aid having high functional features, the design is charming and modern, the structure is made of duralluminium and steel shapes, the front wheels drive support is articulated; the seating is adjustable in height from cm 43 to 55 by electric actuator, adjustment in depth until + 12 cm.
The backrest is electrically reclining with functions directly on joystick, armrests adjustable and removable, adjustable headrest, footrests adjustable and removable.
Available with seating width of cm 36 junior.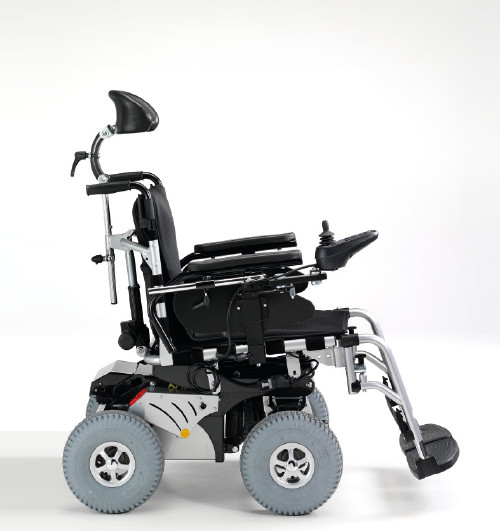 Technical data:
4 geared motors of 250 Watt
4 pneumatic wheels Ø 260 mm with wide section
battery of 40Ah of lithium polymers
automatic battery charger for lithium batteries
autonomy 40 km
can overpass slopes until 20%
load capacity until 120 kg
dimensions 58×110 cm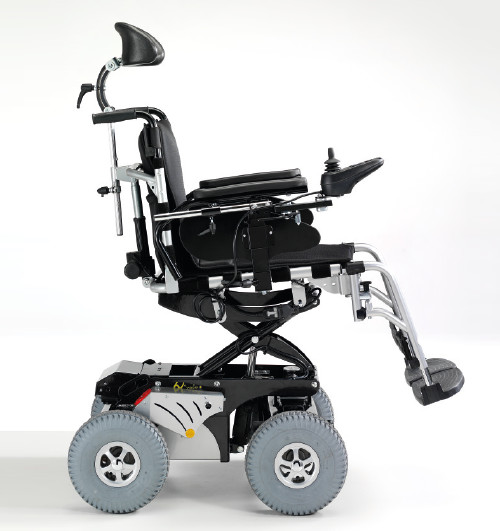 Electric adjustment height of the seating on equipment!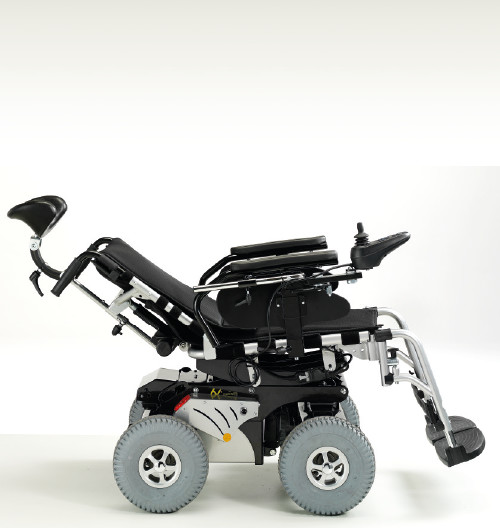 Electric backrest on equipment!
| | |
| --- | --- |
| Height | 76 – 86 cm |
| Lenght | 100 cm |
| Armrest Height | 65 – 70 cm |
| Seat height | 43-55 cm |
| Seat Width | 36 cm |
| Carrying Capacity | 100 kg |
| Maximum Slope | 20% |
| Camber radius | 160 cm |
| Width | 58 cm |
| Step | 75 cm |
| Seat Lenght | 36-42 cm |
| Backrest Height | 32-42 cm |
| Backrest Inclination | 90°-138° |
| Maximum Step | 10 cm |
| Weight | 92 kg |
| Speed | 8 km/h |