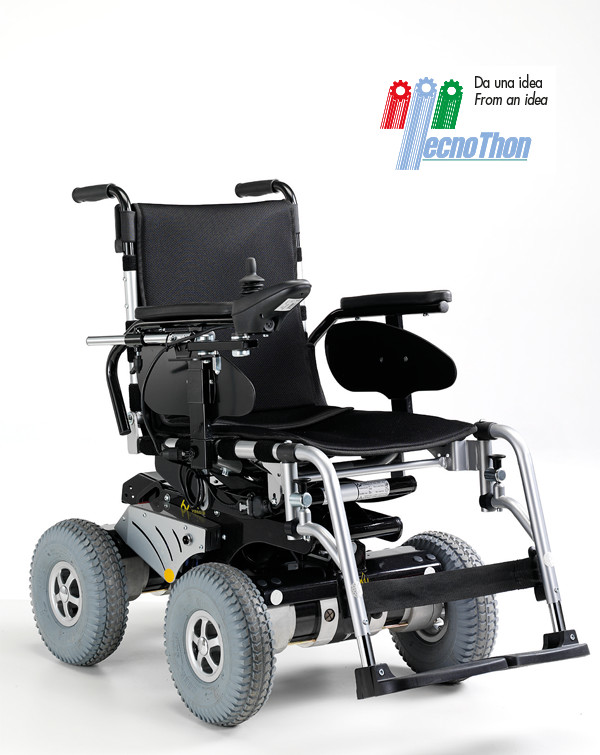 18.80 NEW 4×4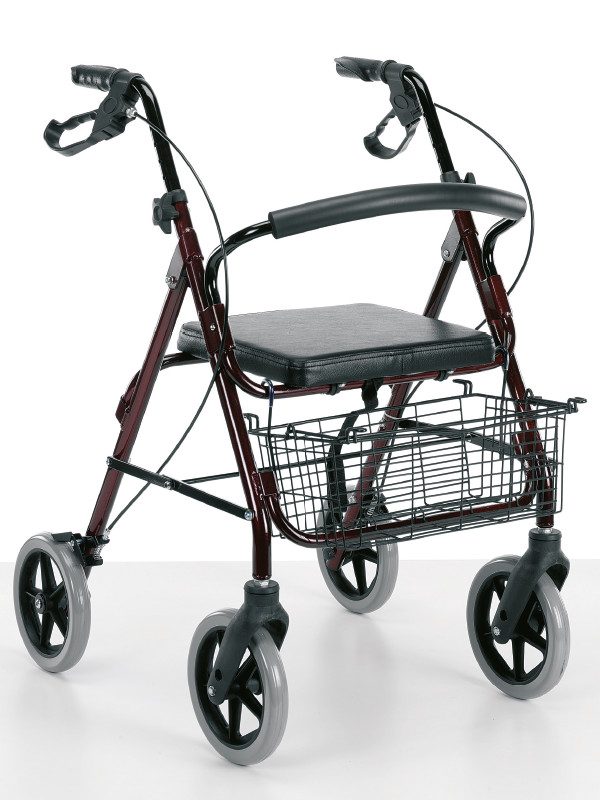 11.42N Walker type rollator mod. Fiesta
12.70N ACTIVA 4LIFE
Aluminium frame compact and reducible for the transport. Padded backrest, seating and backrest bottom tensioning adjustable. Backrest adjustable in inclination until 12° and in height until + 8 cm, completely forwards folding for space saving during the transport. Seat forwards adjustable in depth until + 6 cm and in inclination until 12°.
Side panels made of composite materials, adjustable in height and removable. Footrests made of duraluminium, adjustable in height and angle, with padded calfrest. Front puncture proof wheels Ø 100 mm on duraluminium forks with holes for the adjustment Ø front wheels; rear light alloy wheels Ø 600 mm, pneumatic and with quick release.
Side structure for support of the rear wheels with locations for the changement of the depth; system for the adjustment of the convergence and of the camber from 0° to 5° of the rear wheels on request. Seating adjustable in height from 44 to 50 cm with tilting from +14° to -4°.
Available sizes: 38 – 40 -42 – 44 – 46 – 48 – 50 – 52 -54 – 56 cm.
Max Load kg 140.
Registered model.
| | |
| --- | --- |
| Height | 78 – 84 cm |
| Lenght | 87 cm |
| Armrest Height | 72 cm |
| Seat height | 44-50 cm |
| Seat Width | 38-40-42-44-46-48-50-52-54-56-56cm |
| Carrying Capacity | 120 kg |
| Maximum Slope | 8° |
| Width | 59-79 cm |
| Step | 78 cm |
| Seat Lenght | 42+10 cm |
| Backrest Height | 34-42 cm |
| Backrest Inclination | 90°-102° |
| Maximum Step | 4 cm |
| Weight | 6,2-9,8 Kg |