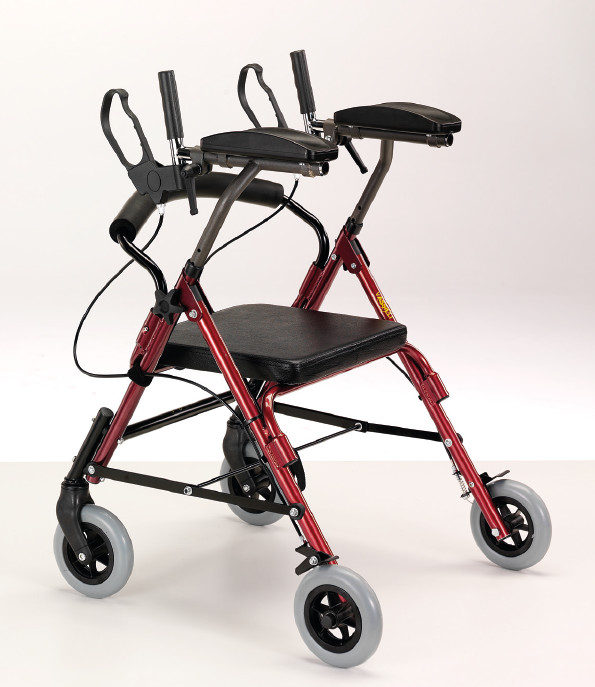 11.42NA JUNIOR WALKER WITH ANTIBRACHIAL SUPPORTS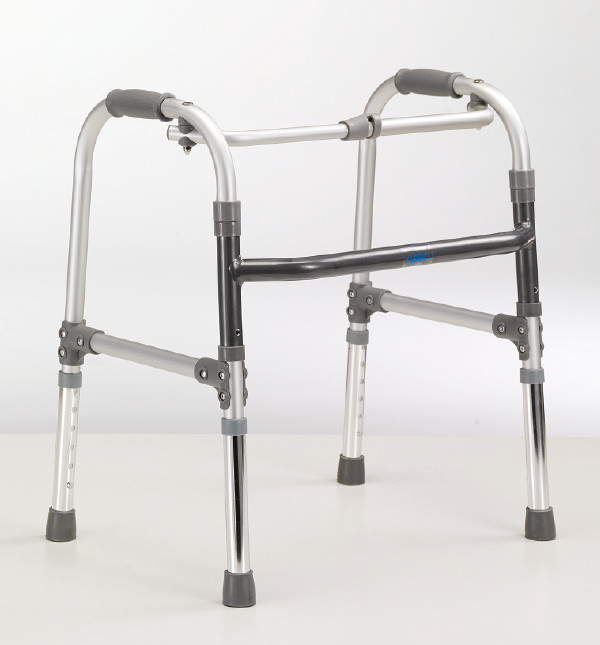 11.50 JUNIOR FIXED AND RECIPROCAL WALKER
"Baby evolution" is a very light wheelchair with active dynamic loads.
By our system 3D of adjustment of the dimensions from cm 28 adjustable from 3 to 5 years old and 34 cm adjustable from 10 to 6 years old, therefore it is a product which adapts to the growing needs of the users.
The bottoms of the seating and of the backrest are composed by tensioning belts with laying padding cushion in addition the backrest can change the angle until 12° and is foldable forwards.
The rear wheels Ø 560 are of the quick release type; the frame is made of duraluminium, the front castors are puncture proof type Ø 120, the handles for the attendant are adjustable and removable, parking brakes.
Seating 28 cm reducible until 22 cm for users from 6 to 3 years.
Seating 34 cm reducible until 28 cm for users from 10 to 6 years.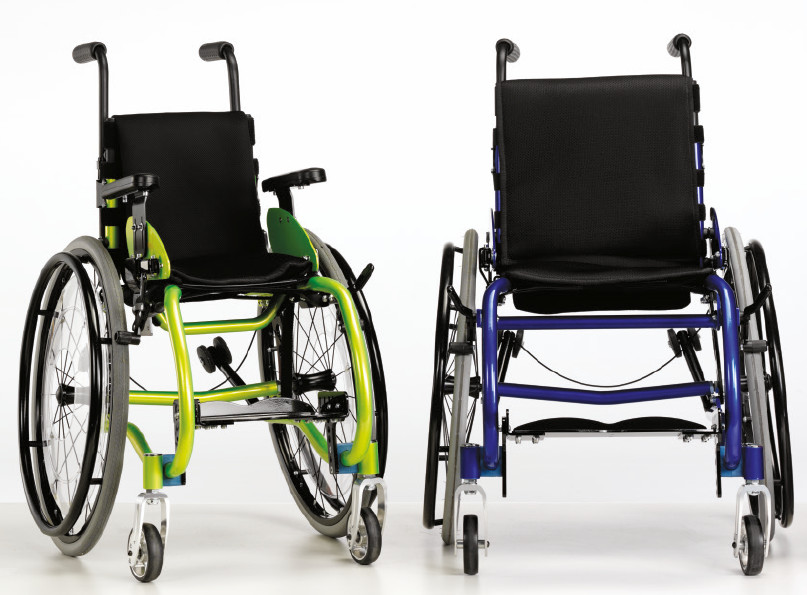 Detail for adjustment and seating reduction until -4 cm.
(in picture: cm 28/22 and cm 34/28)

Detail for adjustment side panels until -4 cm.
| | |
| --- | --- |
| Height | 75 – 95 cm |
| Lenght | 75 cm |
| Armrest Height | 58 cm |
| Seat height | 50 cm |
| Seat Width | 34 – 28 / 28 – 22 cm |
| Carrying Capacity | 75 kg |
| Maximum Slope | 6° |
| Width | 47 – 53 cm |
| Step | 66 cm |
| Seat Lenght | 36-42 cm |
| Backrest Height | 22 – 34 cm |
| Backrest Inclination | 90° – 112° |
| Maximum Step | 4 cm |
| Weight | 10 – 11 kg |