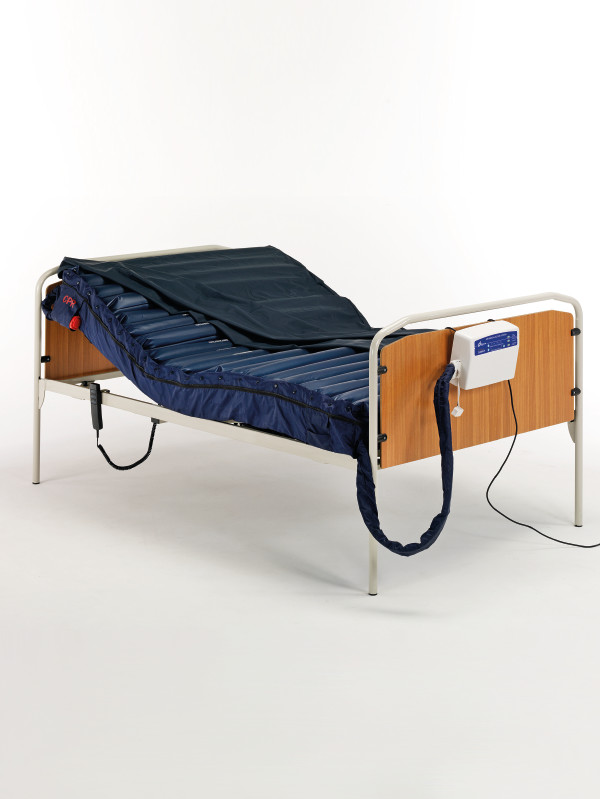 20.20DH26 Antidecubitus high prevention mattress – AIR MEDICAL ACTIVE SYSTEM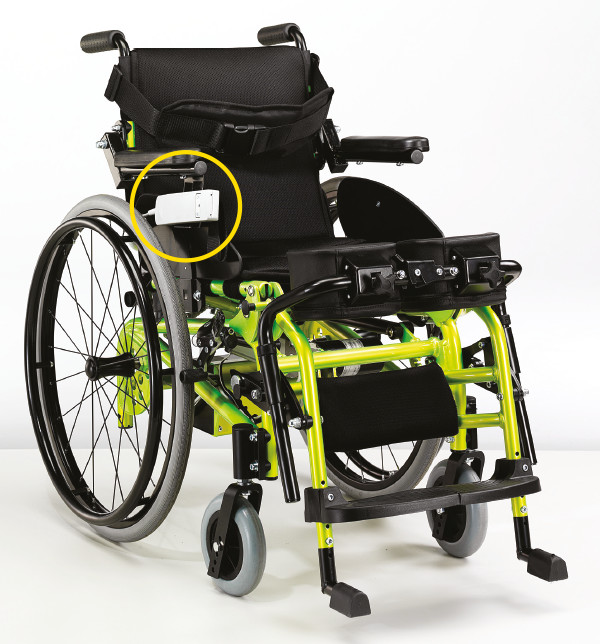 18.64M MANUAL HI-LO JUNIOR
Suitable for childrens from 8 to 15 years
Compact duraluminum frame varnished with epoxy powders with seating adjustable in depth and height. Verticalizing seating adjustable in depth and width, tilting until 32° by independent gas pumps with mechanical lever controls on the handgrips for the attendant.
Backrest adjustable in height and inclination by gas pump with handles for the attendant adjustable in height. Side panels for pelvis containing. Removable footrest with independent aluminium footplates, adjustable in height, depth and inclination.
Removable padded knee restrain applied to the footrest adjustable in height, width, depth and inclination. Footrest support and knee restrain easily removable. Padded PU armrests with front lockage adjustable in height, width and depth. Padded half containing headrest, fully adjustable in depth, height and inclination.
Padded chest strap, applied to the backrest, adjustable in width and opening by quick release. Directional front puncture proof wheels Ø 100 mm.
Rear pneumatic wheels Ø 320 mm with possibility of placing on various positions to give a customized arrangement of seating and movement. Pressure brake on the rear wheels.
Available seating width: cm 28 – 34. Max Load kg 75. Seat and backrest paddings NOT included.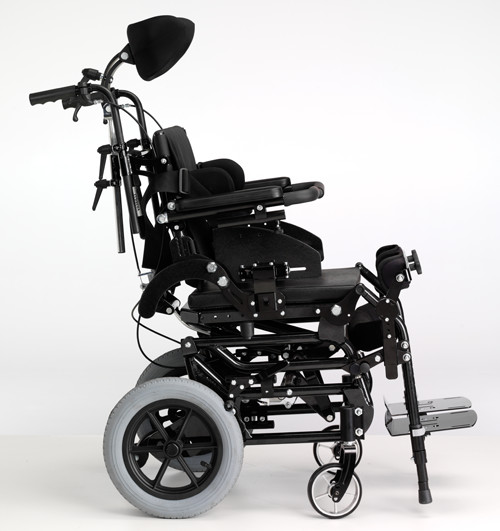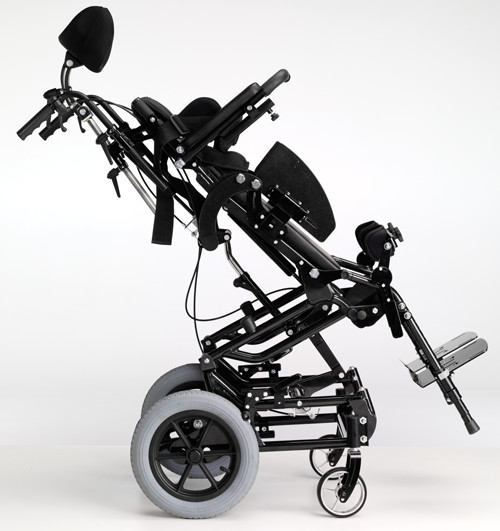 Available in 2 basic sizes
seating 28 cm reducible until 22 cm for users from 3 to 6 years
seating 34 cm reducible until 28 cm for users from 6 to 10 years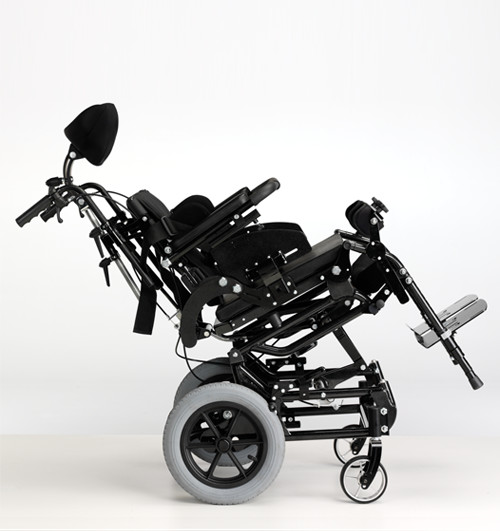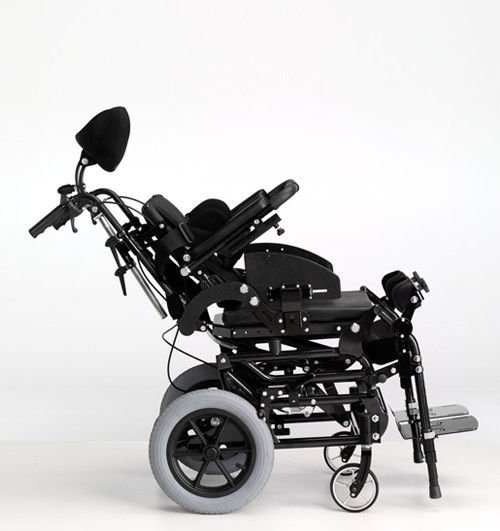 | | |
| --- | --- |
| Height | 84 – 90 cm |
| Lenght | 68 – 80 cm |
| Armrest Height | 62 – 70 cm |
| Seat height | 47-52 cm |
| Seat Width | 34 – 28 / 28 – 22 cm |
| Carrying Capacity | 75 kg |
| Maximum Slope | 8° |
| Width | 56 – 66 cm |
| Step | 72 cm |
| Seat Lenght | 32 – 44 / 26 – 38 cm |
| Backrest Height | 30 – 40 cm |
| Backrest Inclination | 90°-102° |
| Maximum Step | 4 cm |
| Weight | 16 – 19 kg |