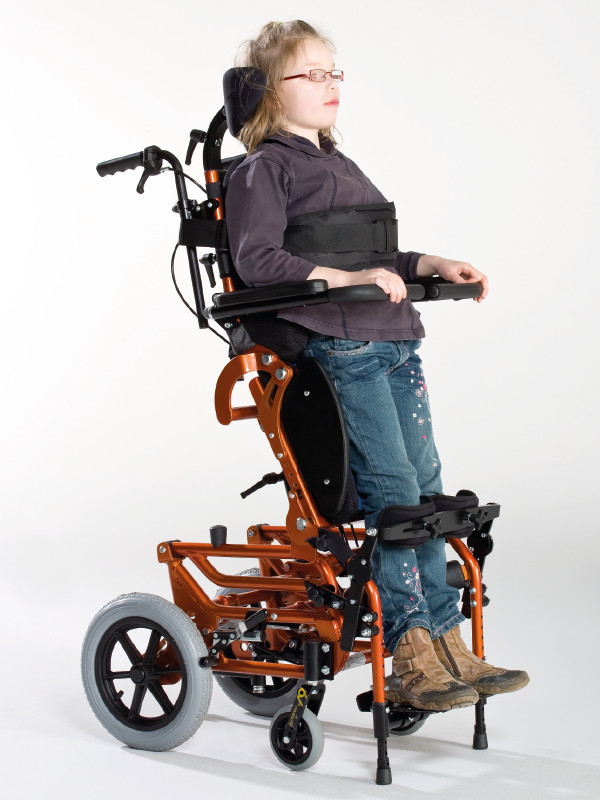 18.64MBP BAMBY PLUS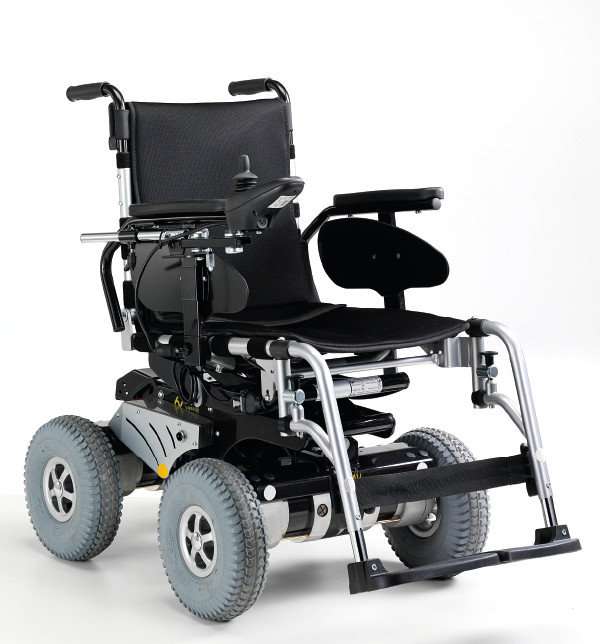 18.80 JUNIOR NEW 4×4
Suitable for childrens from 8 to 15 years
18.68A (HI-LO AVANTI) is an innovative technical aid which allow to the user also to verticalize and therefore to take delight of all advantages allowed by the verticalization (reinforce of the bone and joint structure – favours the cardio vascular circulation – avoid the arise of ulcers and decubitus sores – avoid possible arise of thrombosis and atrophy – allows relations in stand up at human dimension).
The front traction reduces the encumbrance of the aid and allows the use also in reduced spaces. The seat can be height adjusted from a minimum of 45 cm to 54 cm.
The adjustment of the seat allows to adjust the depth to users of different heights. It is a very functional and versatile aid because it can be easily adapted to exigent users having complex issues.
Size available cm 36 Junior. (N.B. can be inserted all the options inserted in the HI-LO programme.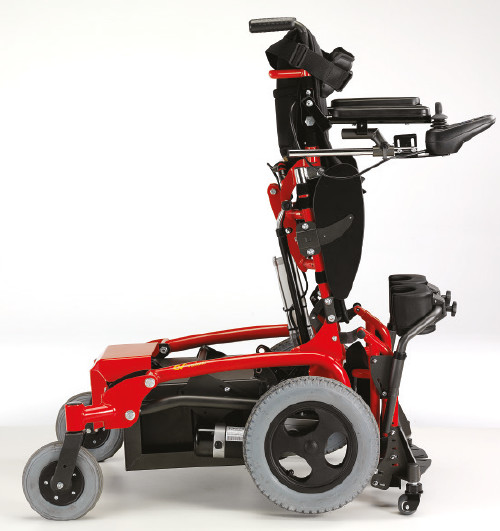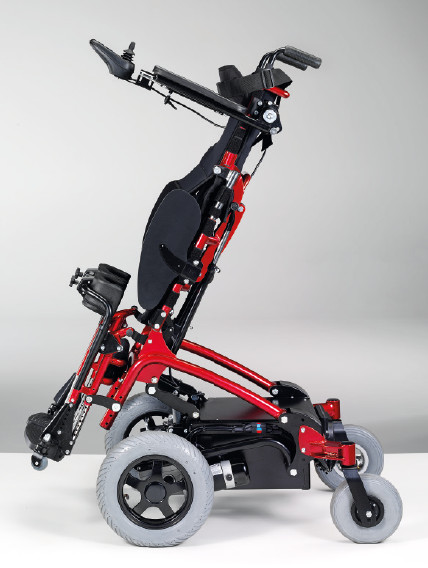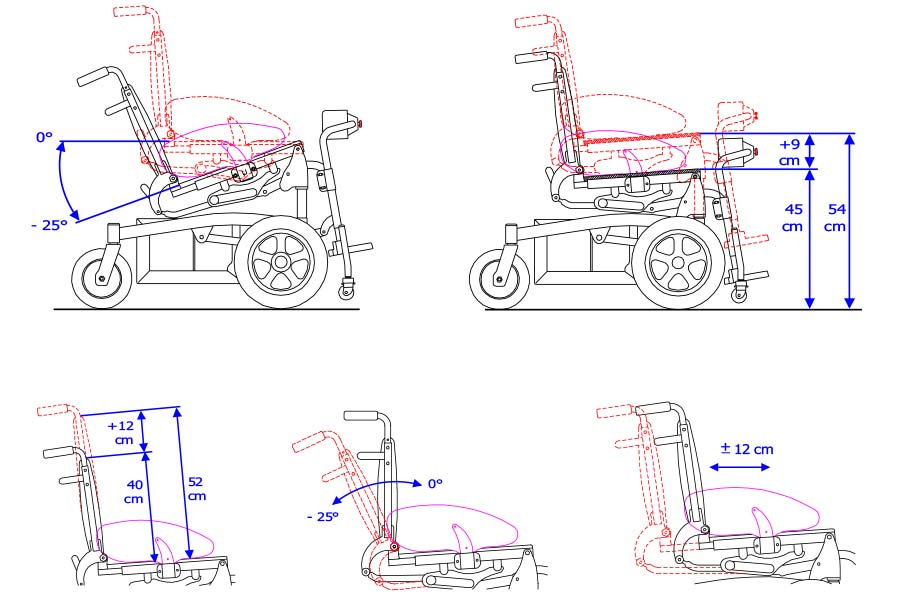 Available adjustments included
| | |
| --- | --- |
| Height | 80 – 92 cm |
| Lenght | 100 cm |
| Armrest Height | 63 – 68 cm |
| Seat height | 45-52,5 cm |
| Seat Width | 36 cm |
| Carrying Capacity | 100 kg |
| Maximum Slope | 10° |
| Camber radius | 120 cm |
| Width | 68 cm |
| Step | 80 cm |
| Seat Lenght | 36 – 44 cm |
| Backrest Height | 36 – 42 cm |
| Backrest Inclination | 90°-115° |
| Maximum Step | 4 cm |
| Weight | 108 kg |
| Speed | 7 km/h |