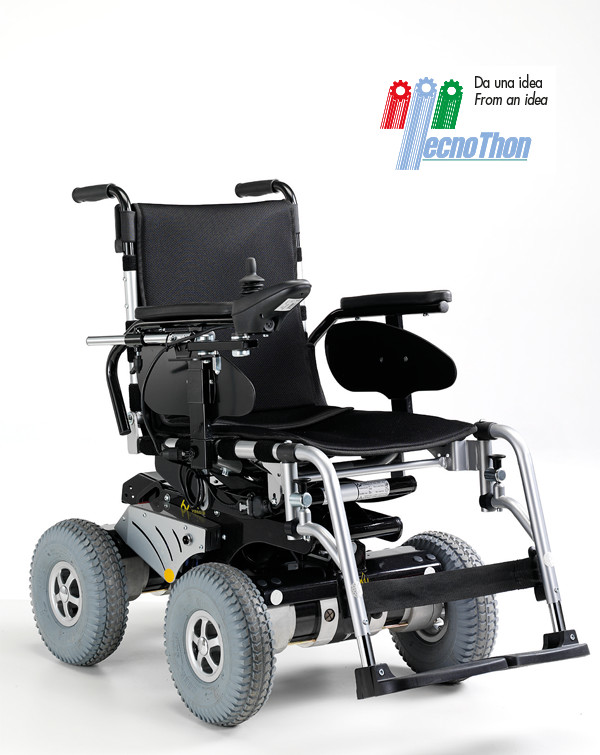 18.80 NEW 4×4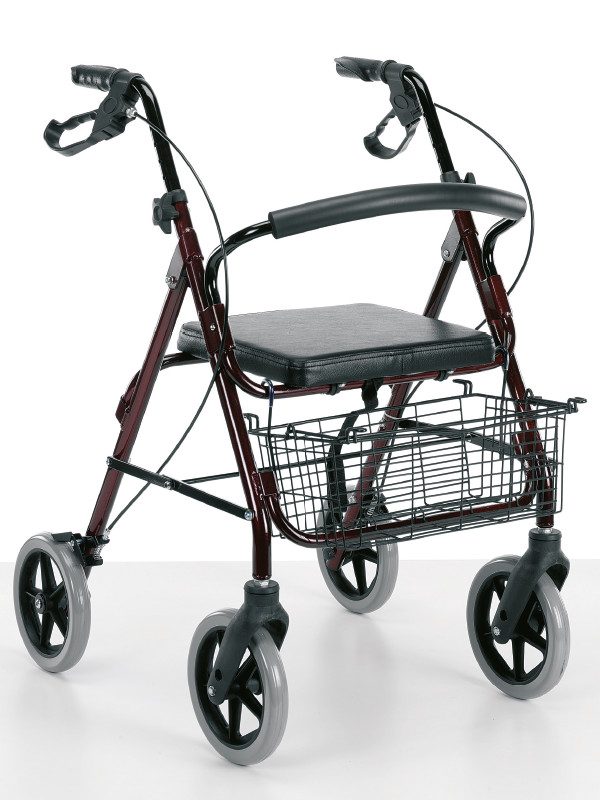 11.42N Walker type rollator mod. Fiesta
WHEELCHAIR WITH TILTING FRAME SERVO-ASSISTED
Suitable for users with limited mobility which need continuous changements of the position to compensate the breathy difficulties, post surgery, circulatory, articular and/or of physical strenght imposed by dystonia and/or spasms. Seating adjustable in depth by reciprocal articulations.
Armrests removable and adjustable in height. Footplates reclining, adjustable and removable. Tilting until 45° by gas pump, backrest inclination until 60° by gas pump. Padded seat fixed on the bottom with fabric removable on velcro. Padded wrapping backrest adjustable by slings. Padded headrest semiinvasive adjustable in height and depth on rotating base.
Available in two seating width cm 40 – 45. Max load 120 kg.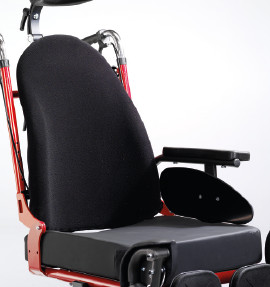 Opt. 21.06 Wrapping backrest on demand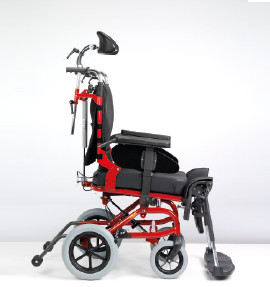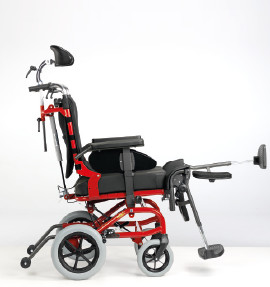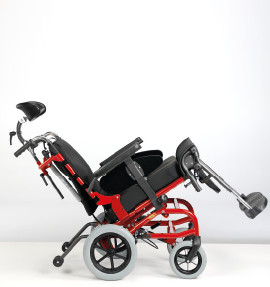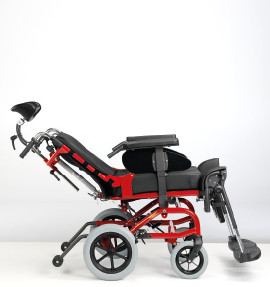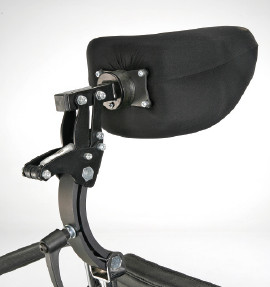 Opt. 14.83D Dynamic headrest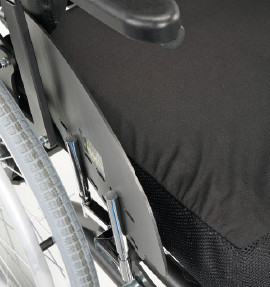 Opt. 14.23AB Side panels adjustable in abduction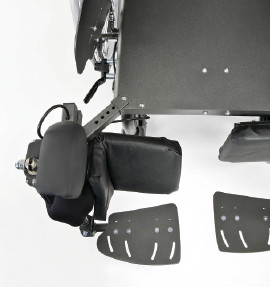 Opt. 13.42A Footrests supports adjustable in abduction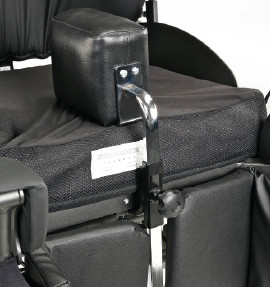 Opt. 13.56V Adjustable abductor
| | |
| --- | --- |
| Height | 104 – 110 cm |
| Lenght | 89-103 cm |
| Armrest Height | 77 cm |
| Seat height | 54-57-60 cm |
| Seat Width | 36-42-46-50 cm |
| Carrying Capacity | 75-120 kg |
| Maximum Slope | 10° |
| Width | 54-60-64-68 cm |
| Step | 62 – 76 cm |
| Seat Lenght | 36-58 cm |
| Backrest Height | 30-50 cm |
| Backrest Inclination | 90°-135° |
| Maximum Step | 4 cm |
| Weight | 32 kg |