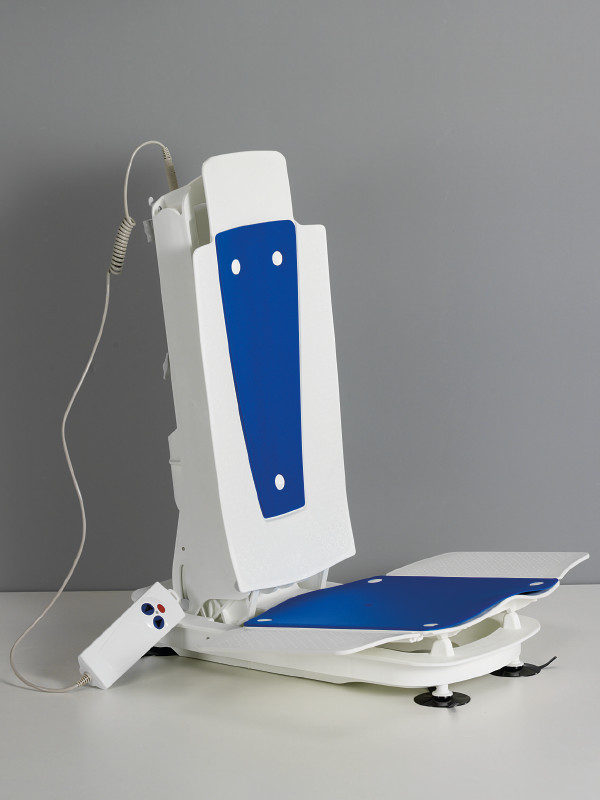 900110 Electric bathtub lifter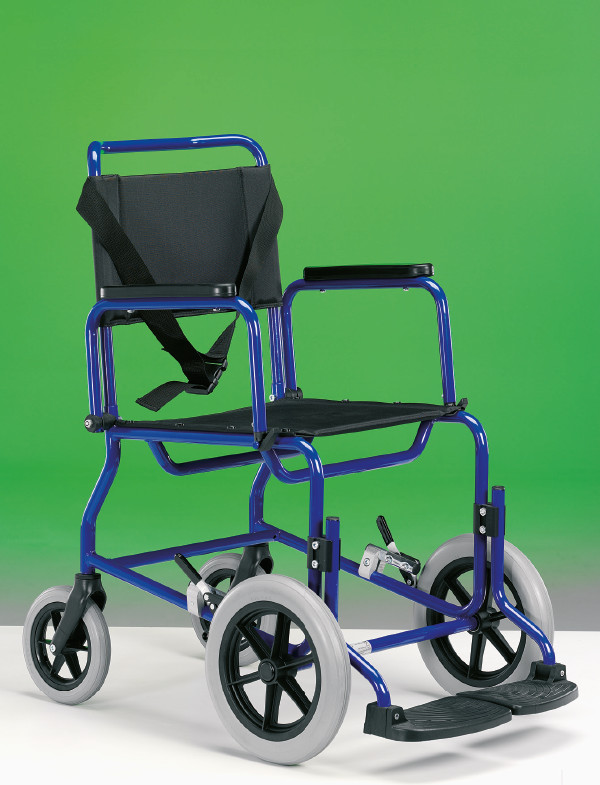 11.71N Wheelchair for patienttransport
Bed with 4 sections. The frame is made of powder varnished steel shapes, electrowelded and reinforced bottom with 4 articulated sections with double actuators, the backrest is with rear transfer to maintain the user in a stable position during the inclination of the backrest in order to favour a reciprocal inclination with the mattress inserted, reclining legs section until 45° with feet area to follow on side pantographs.
Feeding of the movements by linear actuators at 24V with handset with push buttons on spiral cable, buffer batteries inserted in the power module for emergency in case of lack of power supply, 4 legs at the base setted up with holes adjustable from cm 40 to 52, Nursing head and feet panels in MDF covered on the 2 sides in colour walnut and sand.
Dim. cm 203x120x40+12.
Max. load kg. 300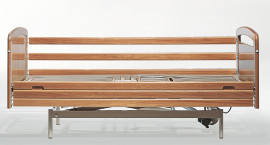 10.59 Top side rails
Applicable on our beds with Top panels. Made on solid beech varnished natural with rounded edges. Complete with connections and plastic sliding blocks at the two ends to fit on the panels. Dim. Cm 195x35h. Weight 8,5 Kg. Requirements following Rule ISO EN.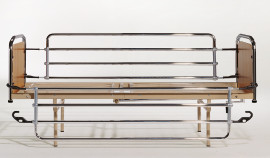 10.56 Nursing side rails
Suitable for beds with "Nursing" panels. Chromed steel frame with varnished aluminium parts. 4 hooks with inner spring covered with soft plastic. Dim. cm 185x45h. Weight 12 Kg. Requirements following Rule ISO EN 1970