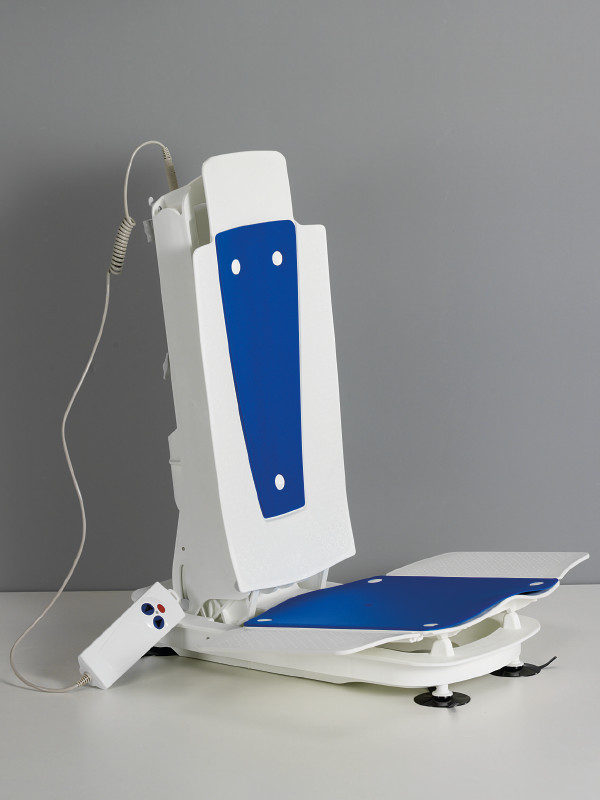 900110 Electric bathtub lifter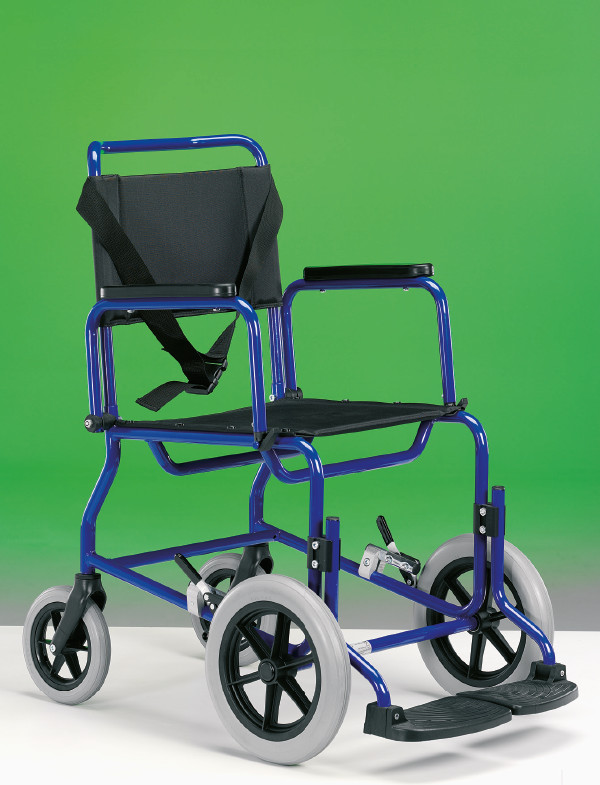 11.71N Wheelchair for patienttransport
Suitable for users with limited mobility which need continuous changements of the position to compensate the breathy difficulties, post surgery, circulatory, articular and/or of physical strenght imposed by dystonia and/or spasms.
Rigid frame suitably reinforced, made of atoxic powder varnished steel shapes. Seating adjustable in depth by reciprocal articulations. Armrests removable and adjustable in height. Footplates adjustable and removable. Tilting until 45° by gas pump, backrest inclination until 60° by gas pump. Padded sector seat fixed on the bottom with fabric removable. Contoured wrapping backrest on velcro. Padded headrest semi-invasive adjustable in height and depth on rotating base.
Complete with antitipping wheels. Available seat sizes: cm 50-55-60. Max load 160 kg.
| | |
| --- | --- |
| Height | 115 cm |
| Lenght | 115 cm |
| Armrest Height | 78-82 cm |
| Seat height | 52 cm |
| Seat Width | 50-55-60 cm |
| Carrying Capacity | 160 kg |
| Maximum Slope | 10° |
| Width | 70-75-80 cm |
| Step | 95 cm |
| Seat Lenght | 45-48-52 cm |
| Backrest Height | 60-63-66 cm |
| Backrest Inclination | 90°-145° |
| Maximum Step | 4 cm |