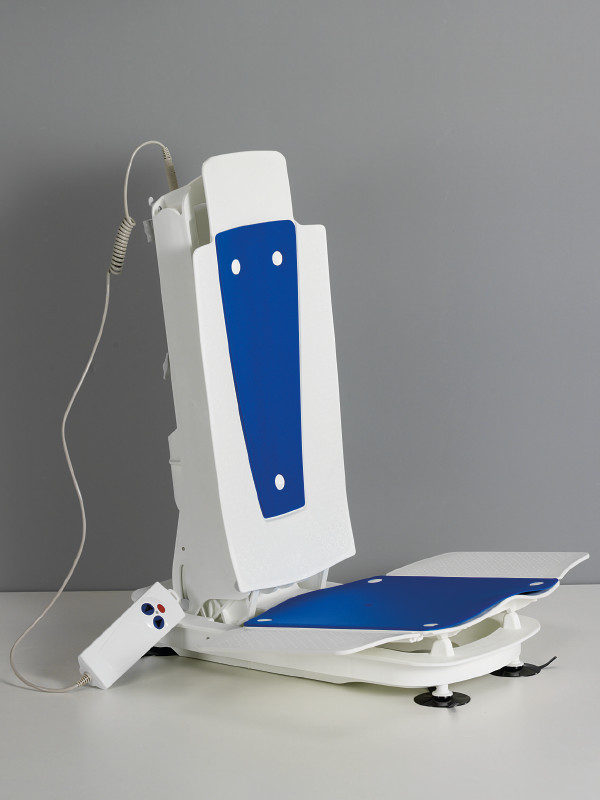 900110 Electric bathtub lifter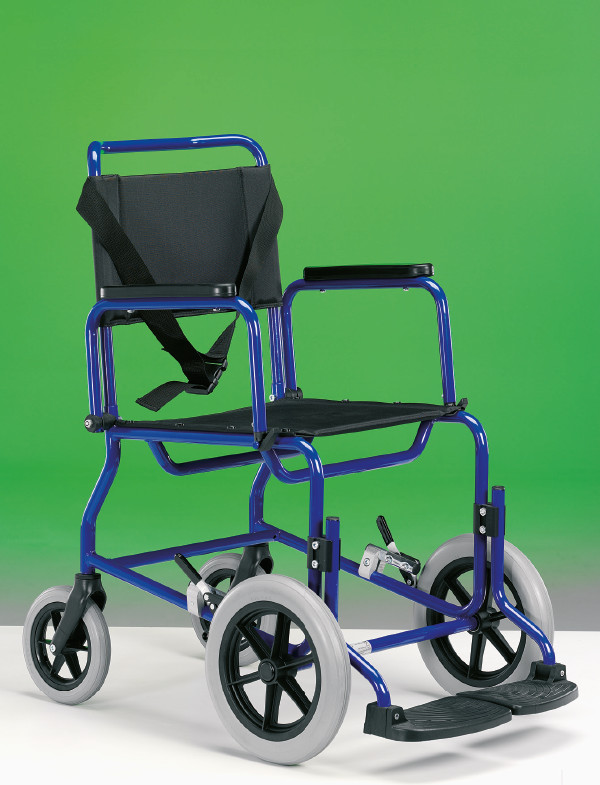 11.71N Wheelchair for patienttransport
Aid with reinforced structure destined to very heavy persons. Available seat sizes: cm 50-55-60. Rigid reinforced frame made of atoxic powder varnished steel shapes. Padded seat covered in leather like material very comfortable. The depth of the seat can be adapted to persons tall from cm 160 to 195.
Available with or w/o WC. Backrest reclining until 60° and the articulation is reciprocal with the movement of inclination of the body. Also the legrests are reclining, adjustable in flexion and extension and articulate reciprocally with the knee tibials. Removable armrests for easy side transfer and to approach tables. The rear wheels are Ø 600, pneumatic, reinforced with handrim and parking brakes.
The front wheels are Ø 200×50 pneumatic assembled on ball bearings. Max load 160 kg.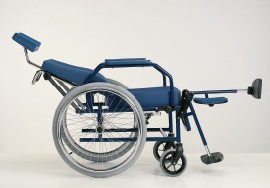 Possible inclinations, new footrests system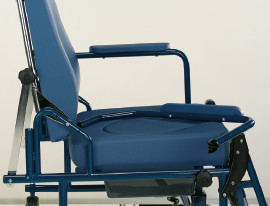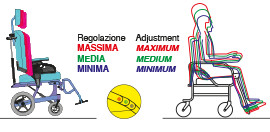 Seatings size the "body comfort"
| | |
| --- | --- |
| Height | 110 cm |
| Lenght | 115 cm |
| Armrest Height | 77 cm |
| Seat height | 55 cm |
| Seat Width | 50-55-60 cm |
| Carrying Capacity | 160 kg |
| Maximum Slope | 10° |
| Width | 70-75-80 cm |
| Seat Lenght | 45-48-52 cm |
| Backrest Height | 55-58-61 cm |
| Backrest Inclination | 90°-145° |
| Maximum Step | 4 cm |