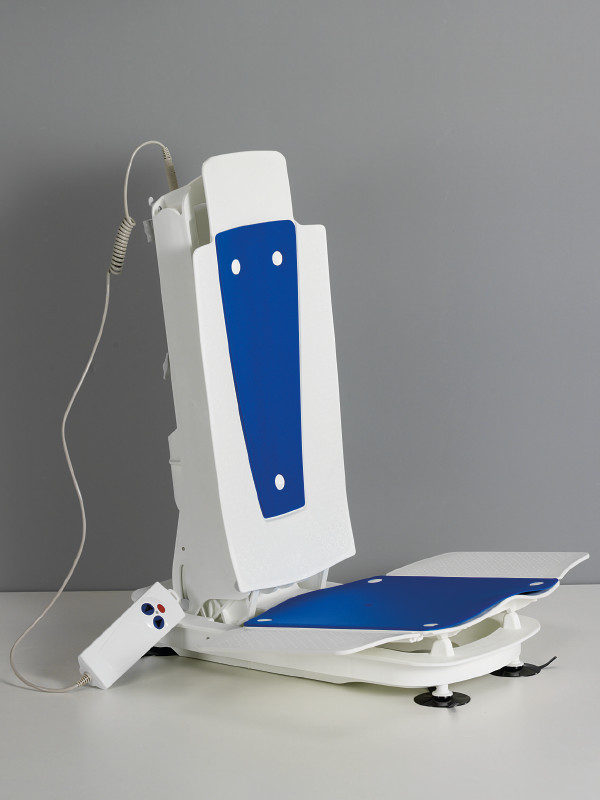 900110 Electric bathtub lifter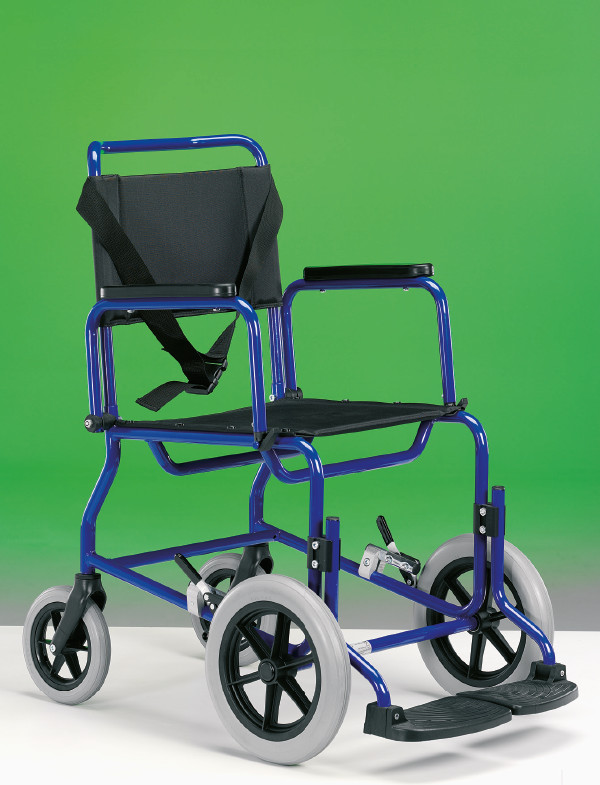 11.71N Wheelchair for patienttransport
This aid has been made to support bariatric users weighting until 280 kg. The structure is made of reinforced steel varnished with epoxy powders. Motors are enhanced 500W and there are 2 free maintenance batteries of 100Ah each one, the electronic system is P&G of 120Ah.
The seat frame is adjustable in width and depth to adapt to an eventual increase of the user's dimensions. Pneumatic increased wheels, footrests removable and adjustable in height, seat and backrest on rigid bottom with PU high density foam cushion 6 cm of height covered in breathable fabric and/or in waterrepellent PU, the seat depth can be adjusted from cm 45 to 60, the backrest is predisposed for angle adjustment from 0° to 15° which can be set up on fix points each 3°, the armrests are adjustable in height with side protections, they can be upsetting for the side transfer and the approach to tables and desks.
The aid is available in three basic seat width: cm 65 – 70 – 75 – max load kg 280.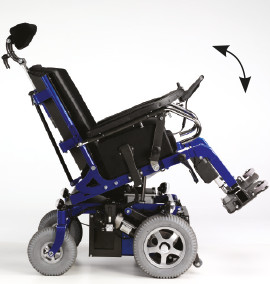 13.22SXXL
Electric tilting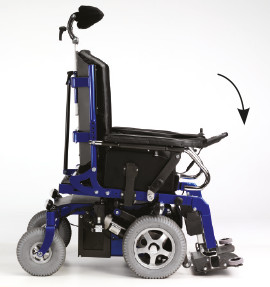 13-22SAXXL
Electric reverse tilting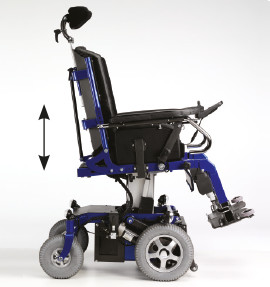 13.27NXXL
Electric height adjustable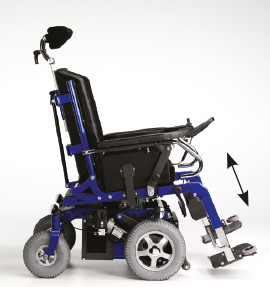 14-73XXL
Independent electric height adjustable legrests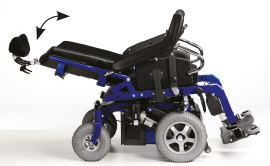 14-92SXXL
Electric reclining backrest
| | |
| --- | --- |
| Height | 125 cm |
| Lenght | 124 cm |
| Armrest Height | 75-85 cm |
| Seat height | 52 cm |
| Seat Width | 65-70-75 cm |
| Carrying Capacity | 280 Kg |
| Maximum Slope | 16° |
| Camber radius | 120 cm |
| Width | 85-90-95 cm |
| Step | 95 cm |
| Seat Lenght | 45-60 cm |
| Backrest Height | 65 cm |
| Backrest Inclination | 90°-148° |
| Maximum Step | 6 cm |
| Speed | 7,5 km/h |