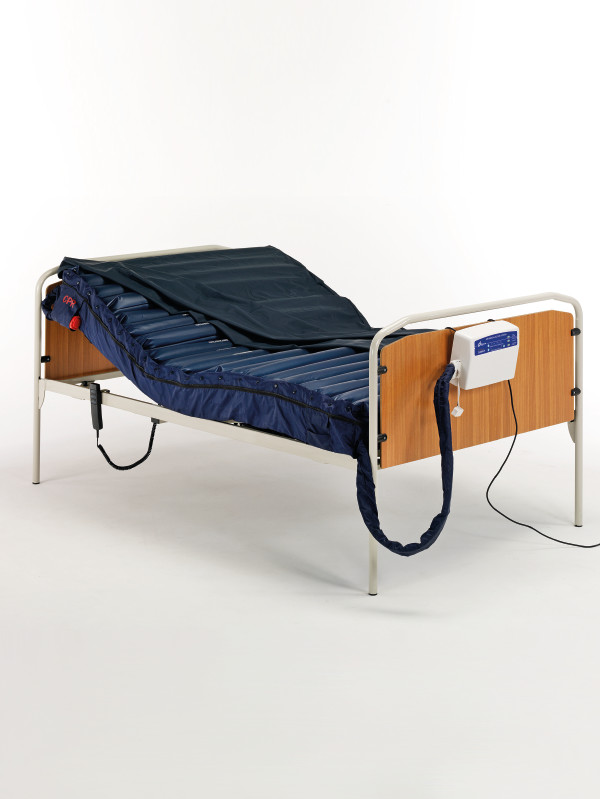 20.20DH26 Antidecubitus high prevention mattress – AIR MEDICAL ACTIVE SYSTEM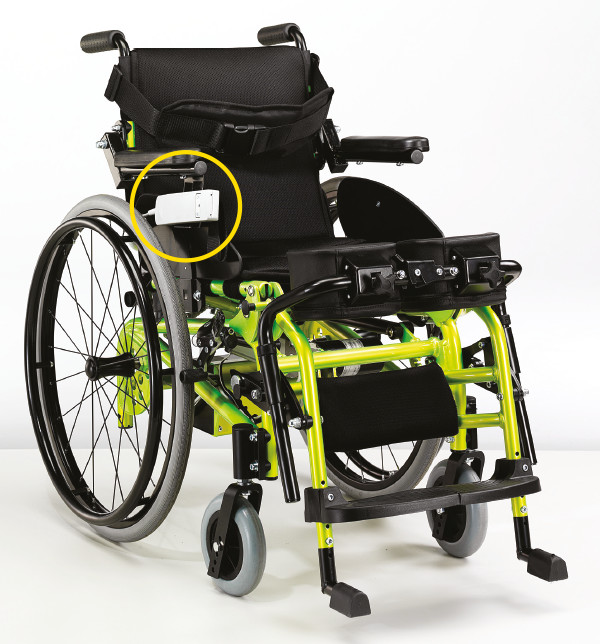 18.64M MANUAL HI-LO JUNIOR
Suitable for childrens from 8 to 15 years
Electronic wheelchair mainly for outdoor use which allows to move easily also indoor thank to the compact dimensions. The design is modern and charming, it includes technical and innovative solutions.
The seat and the backrest are adjustable in depth and height by tensioning bottoms and padded with removable cushion lycra covered. Padded armrests adjustable in height, removable. Removable side panels adjustable in width until 7 cm on each basic frame. The backrest can be upsetted forwards and has an adjustable angle until 12°, the angle of the seat can be adjusted until 10° backwards. Adjustable and removable footrests.
Pneumatic increased wheels, 2 geared motors of 350 Watts, 2 batteries 65Ah free maintenance. Joystick and electronic controller of 80Ah. Set of lights and indicators. Equipped with 8Ah battery charger. 5 levels of speed until max 12 km. Autonomy in standard conditions until 5 hours. Load capacity of user until 120 kg.
Available in seat width cm 36 junior.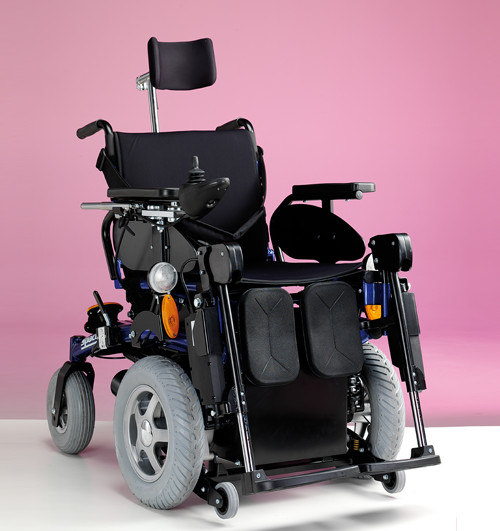 19.98N + 13.25N
Front drive with optional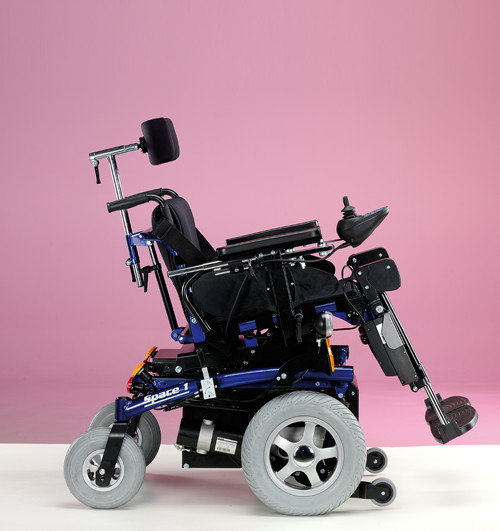 13.22S
Electric tilting until 25°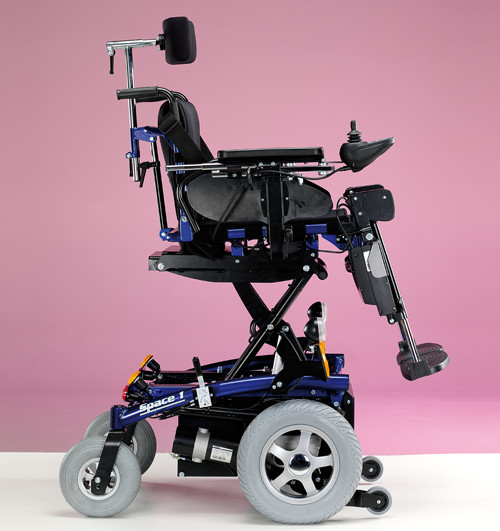 13.27N
Electric height adjustment until 35 cm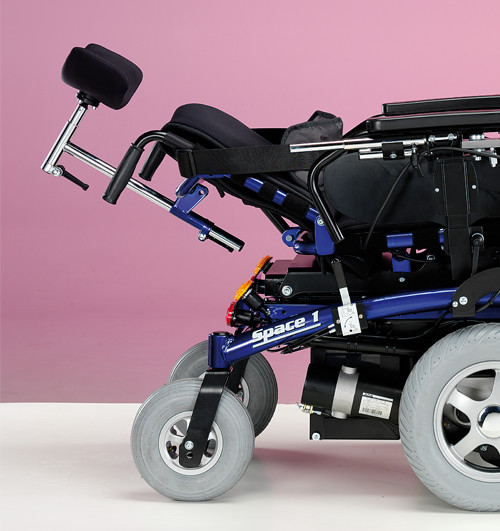 14.92S
Reclining backrest electric with headrest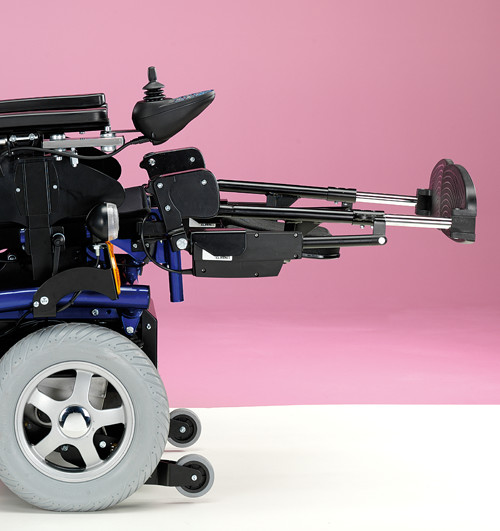 14.74ES
Electric reclining independent legrests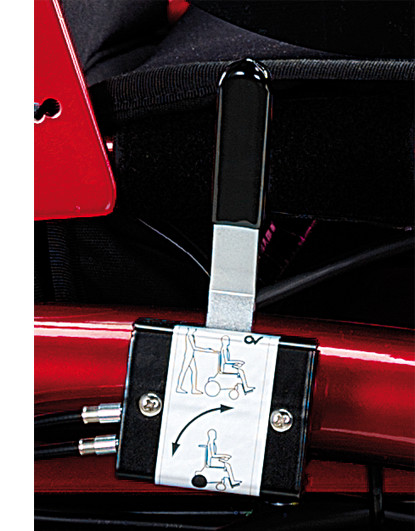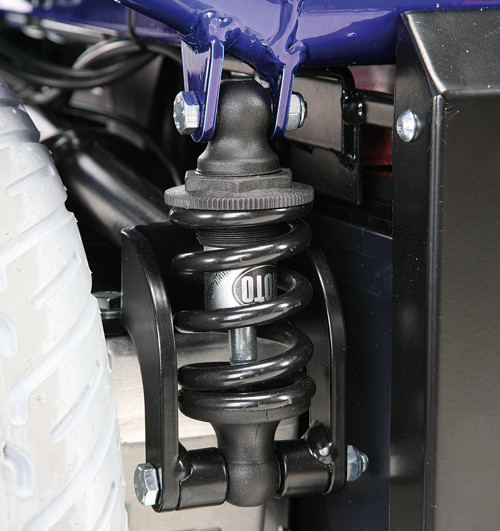 The Space is equipped with shock absorbers on the big wheels
| | |
| --- | --- |
| Height | 84 cm |
| Lenght | 102 cm |
| Armrest Height | 70-75 cm |
| Seat height | 52 cm |
| Seat Width | 36 cm |
| Carrying Capacity | 100 kg |
| Maximum Slope | 12° |
| Camber radius | 120 cm |
| Width | 65 cm |
| Step | 76 cm |
| Seat Lenght | 36-42 cm |
| Backrest Height | 32 – 44 cm |
| Backrest Inclination | 90°-105° |
| Maximum Step | 4 cm |
| Weight | 112 kg |
| Speed | 7 km/h |