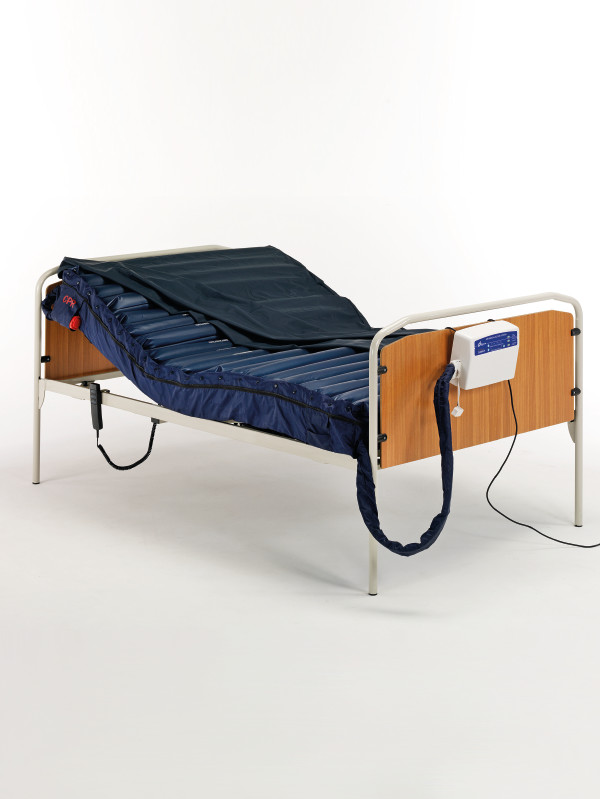 20.20DH26 Antidecubitus high prevention mattress – AIR MEDICAL ACTIVE SYSTEM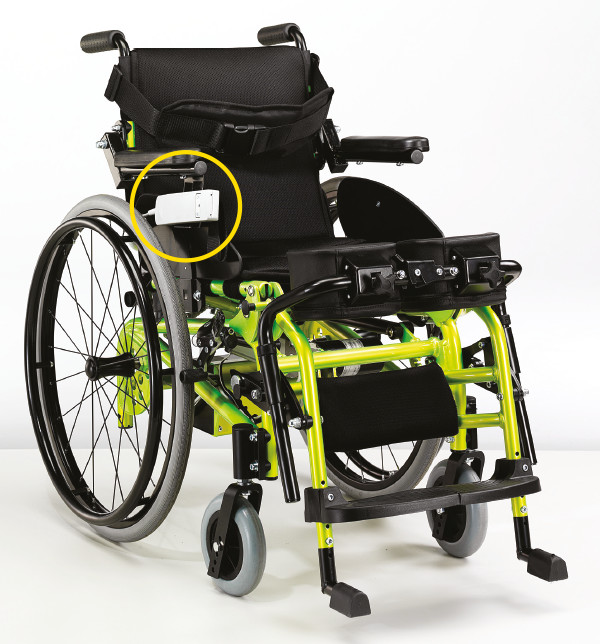 18.64M MANUAL HI-LO JUNIOR
Suitable for childrens from 3 to 6 years
It's an electronic wheelchair destined to users from 3 to 6 years old approximately. Front traction on pneus wheels Ø 320 with 180W motors, the rear wheels are pneumatic 200×50 and are centrally articulated to adapt on uneven surfaces. The seatings are in 2 basic sizes which can be adjusted from cm 28 of width until a minimum of cm 22 and from cm 34 of width until a a minimum of cm 28.
The depth can be adjusted until + cm 10, aluminium side panels which can be reduced until 4 cm each one to obtain the reduction of the seat width, the backrest is reclining from 0° to + 25°, it is also adjustable in height +8 cm and is forwards upsetting with quick release.
The legrest is reclining, the footplate is reclining, one piece and adjustable in height from cm 22 from the seat until cm 38, including the possibility to adjust the angle in flex extension of the foot, it's upwards upsetting folding.
The armrests are upsetting and padded, adjustable in height with possibility to adjust the laying angle of 12°. Knapsack applied to the backrest. Frame colours on request, black padded fabrics. Front antitippers.
Technical data:
Nr. 2 batteries of 35Ah half traction type without maintenance (mod A.G.M.), electronic power module powerful until 60Ah for each motor with all the steering and actuator managing functions managed by the joystick. Equipped with charger.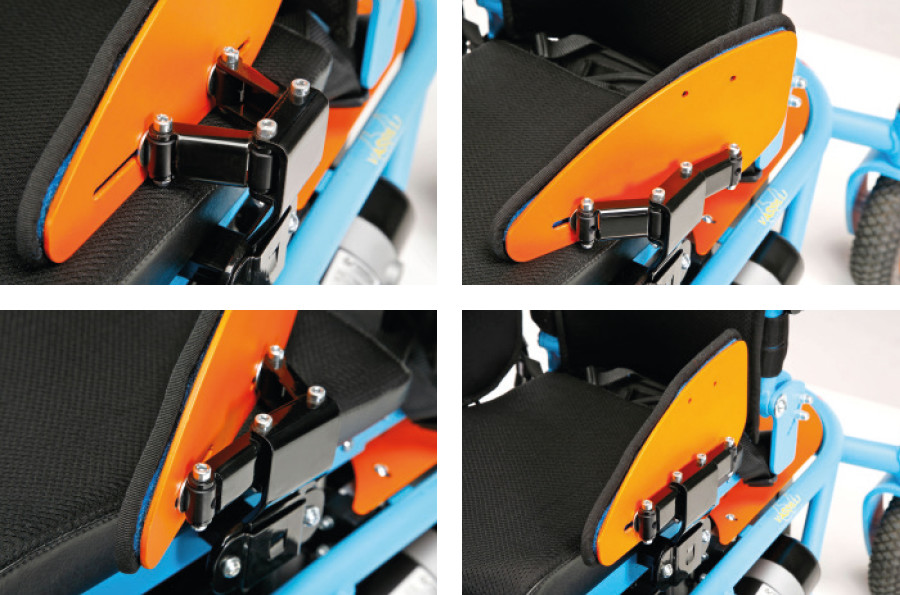 Seating 28 cm reducible until 22 cm for users from 6 to 3 years.
Seating 34 cm reducible until 28 cm for users from 10 to 6 years.

Detail of the adjustment of the side panels also in abduction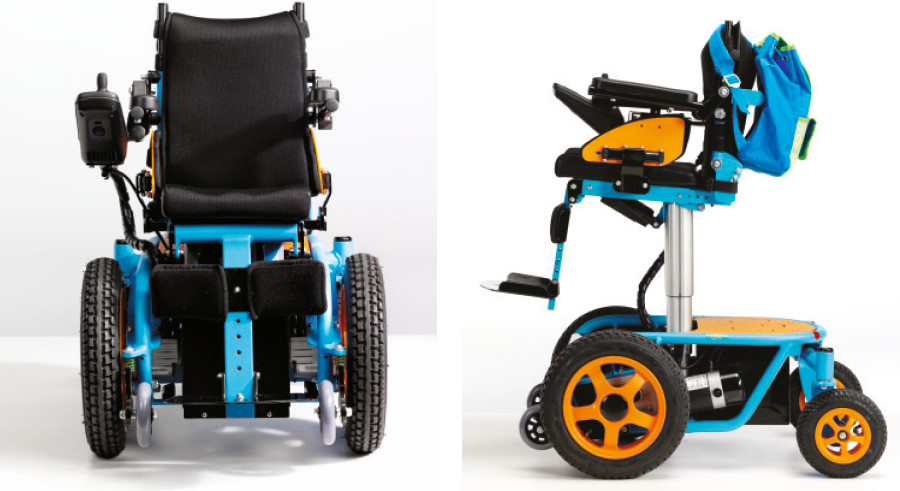 Suppl. 13.27 C
Electric height adjustable which allows the adjustment in height of the seat from a minimum of cm 40 to a max of cm 67.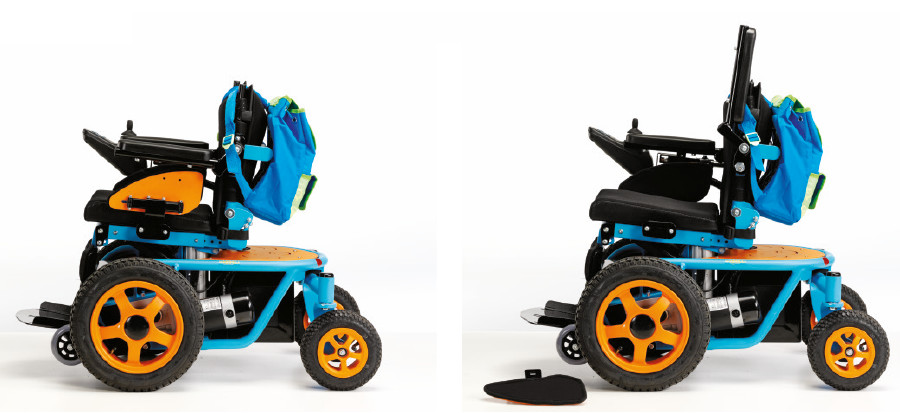 | | |
| --- | --- |
| Height | 70 – 85 cm |
| Lenght | 82 cm |
| Armrest Height | 60 – 65 cm |
| Seat height | 40 – 60 cm |
| Seat Width | 34 – 28 / 28 – 22 cm |
| Carrying Capacity | 75 kg |
| Maximum Slope | 6° |
| Camber radius | 90 cm |
| Width | 55 cm |
| Step | 72 cm |
| Seat Lenght | 36 – 28 / 30 – 22 cm |
| Backrest Height | 35 – 43 / 30 – 38 cm |
| Backrest Inclination | 95° |
| Maximum Step | 6 cm |
| Weight | 78 kg |
| Speed | 7 km/h |