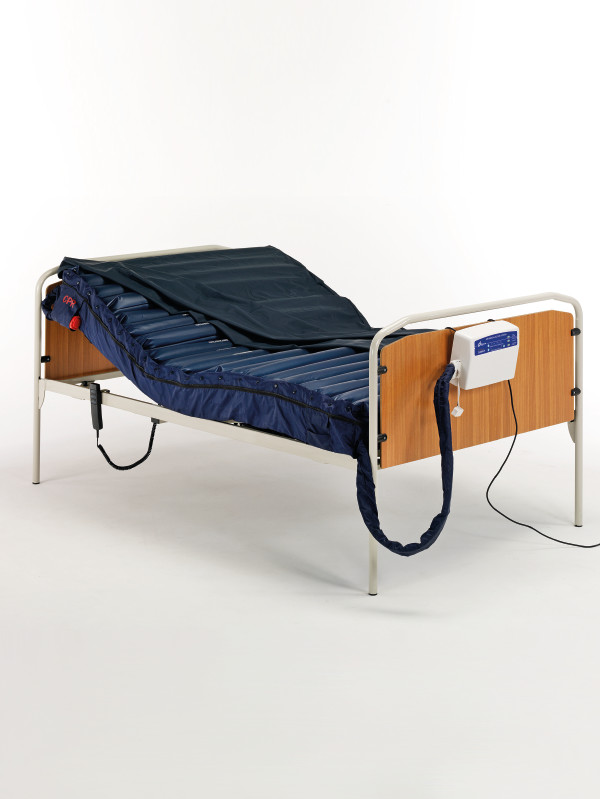 20.20DH26 Antidecubitus high prevention mattress – AIR MEDICAL ACTIVE SYSTEM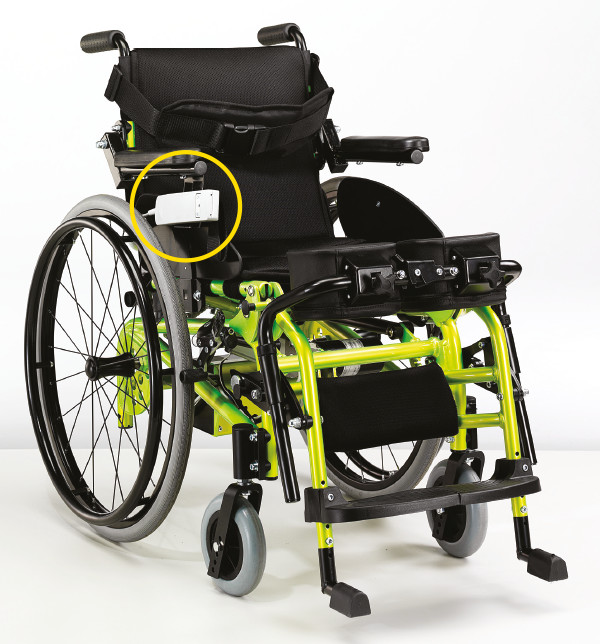 18.64M MANUAL HI-LO JUNIOR
Suitable for childrens from 3 to 6 years and from 6 to 10 years
Frame made of duraluminium varnished with epoxy powders. Wheelchair with system of verticalization by gas pump with lever control on the back of the backrest operating by the attendant. Padded seat and backrest covered in washable material and easily removable for the sanitization, seating and the backrest adjustable in tension.
Backrest adjustable in height and inclination. Adjustment of the seating depth of + 10 cm. Padded chest strap which can be opened by quick release. Side panels. Push handles for the attendant adjustable in height. Removable footrest with independent aluminium footplates, adjustable in height, depth and inclination.
Removable padded knee restrain applied to the footrest adjustable in height width, depth and inclination. Front directional puncture proof wheels Ø 100 mm. Rear pneumatic wheels Ø 560 mm with handrim for the selfpropelling removable and with quick release. Footrest support and knee restrain easily removable.
Available seating width: from cm 28 to 34. Max Load kg 75.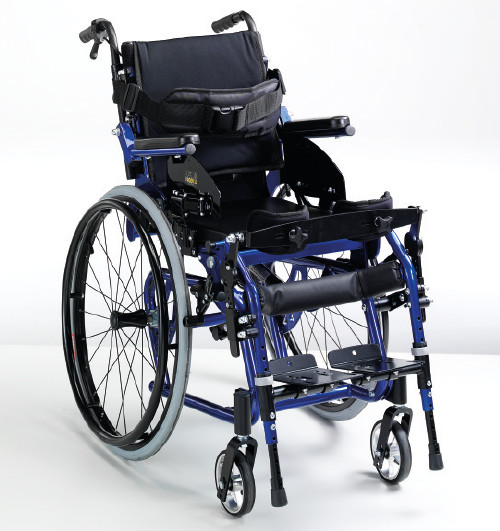 Available in 2 basic sizes
seating 28 cm reducible until 22 cm for users from 3 to 6 years
seating 34 cm reducible until 28 cm for users from 6 to 10 years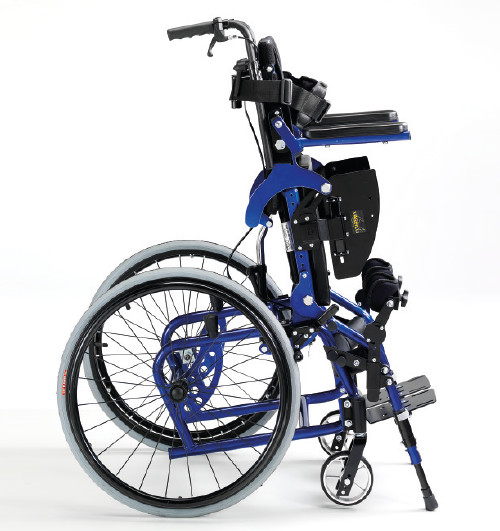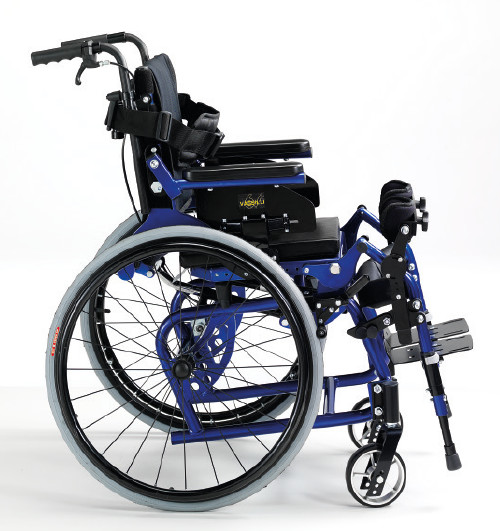 | | |
| --- | --- |
| Height | 84 – 90 cm |
| Lenght | 78 – 88 cm |
| Armrest Height | 62 – 70 cm |
| Seat height | 41 – 48 cm |
| Seat Width | 34 – 28 / 28 – 22 cm |
| Carrying Capacity | 75 kg |
| Maximum Slope | 8° |
| Width | 46 – 52 cm |
| Step | 78 cm |
| Seat Lenght | 32 – 44 / 26 – 38 cm |
| Backrest Height | 30 – 40 cm |
| Backrest Inclination | 90°-102° |
| Maximum Step | 4 cm |
| Weight | 12 – 15 kg |