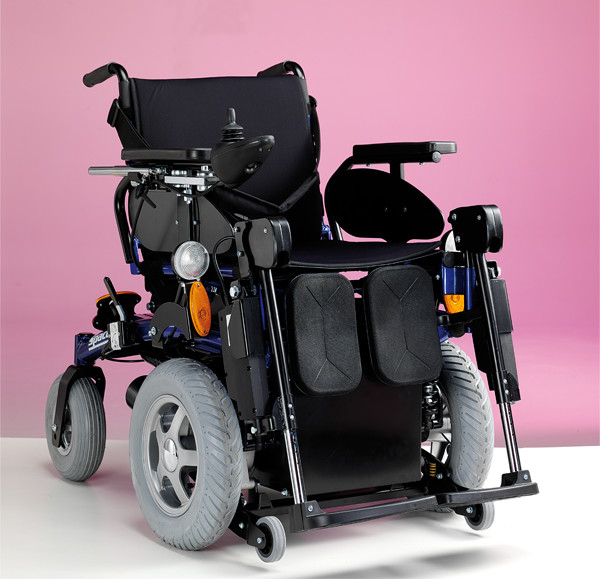 19.98N + 13.25 New Space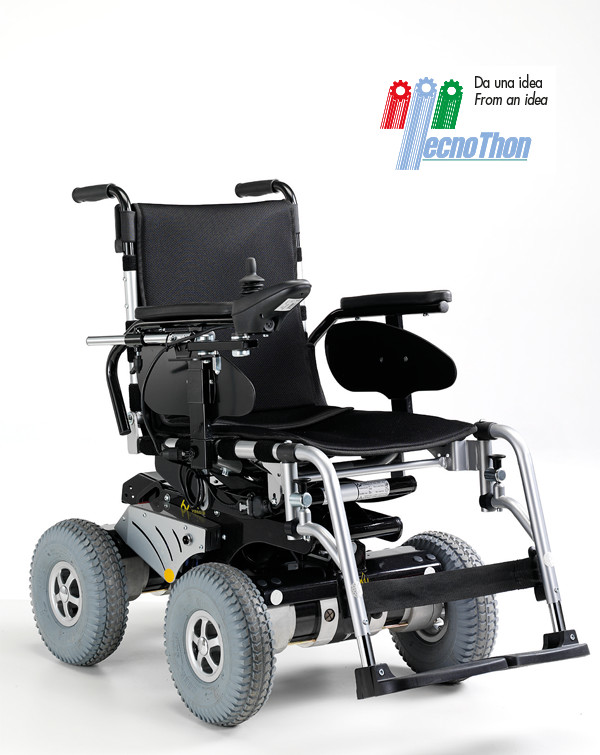 18.80 NEW 4×4
By the "HI-LO M" it is possible to move actively improving the movement space. People working or managing any other activity obtain greater benefits. The stand up position prevents pains, relieves the wrong positions, stabilizes the circulation and the bony structure. Using this chair on everyday life it is possible to be independent and autonomous; it is possible to stand up, move or lower by himself using a simple electronic control placed on the armrest.
The vertical movement is reciprocal to the articulations of the user. The structure of the wheelchair is builded in such a way to allow to adjust the depth of the seat and the inclination angle of the backrest, the knee restrain is adjustable and removable. Backrest upsetting forwards. Equipped with chest containing strap, adjustable and upsetting armrests.
Available in 2 sizes: 42 cm and 46 cm. Max load 120 Kg.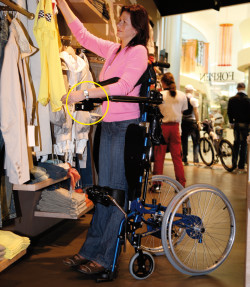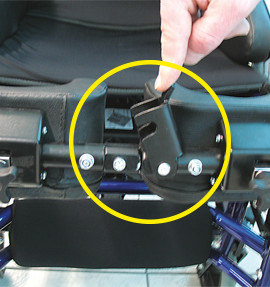 New system for opening of the knee restrain inserted in all the HI-LO wheelchairs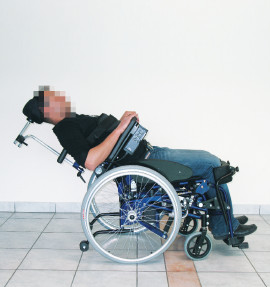 14.92LM Electric reclining backrest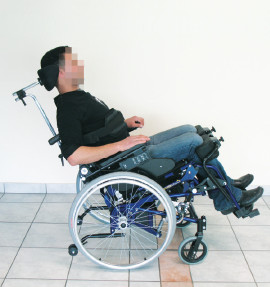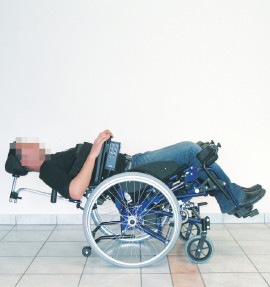 It is evidenced the inclination of the backrest and the tilting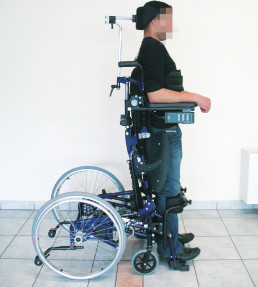 It is evidenced the maximum inclination of the verticalization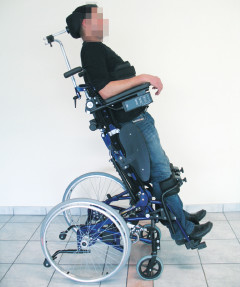 It s evidenced the maximum tilting with the verticalization
| | |
| --- | --- |
| Height | 90 – 102 cm |
| Lenght | 100 cm |
| Armrest Height | 68-78 cm |
| Seat height | 50 cm |
| Seat Width | 42-46 cm |
| Carrying Capacity | 120 kg |
| Maximum Slope | 10° |
| Width | 62-66 cm |
| Step | 77 cm |
| Backrest Height | 40-55 cm |
| Backrest Inclination | 90°-102° |
| Maximum Step | 4 cm |
| Weight | 38 kg |