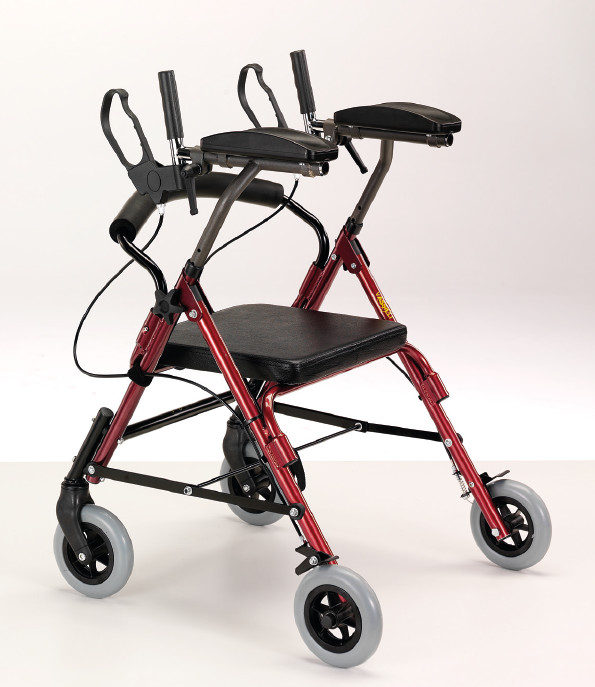 11.42NA JUNIOR WALKER WITH ANTIBRACHIAL SUPPORTS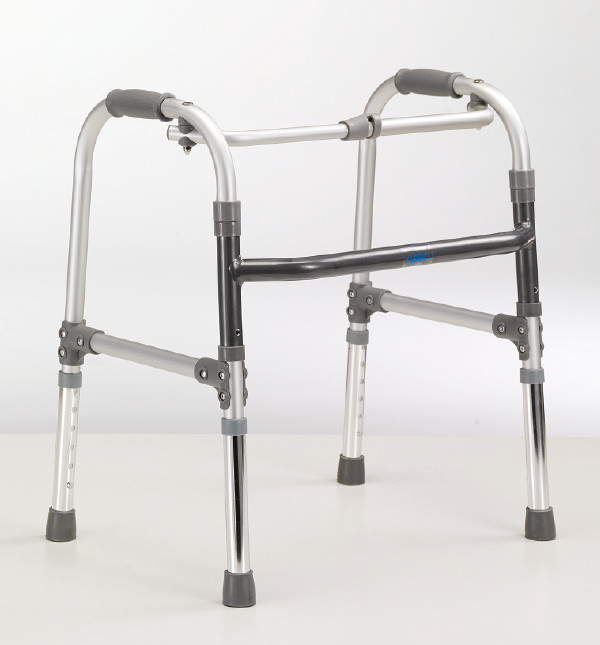 11.50 JUNIOR FIXED AND RECIPROCAL WALKER
Suitable for childrens from 8 to 15 years
Folding wheelchair with aluminium frame. Total weight 15 kg. Varnished structure. Footrests detachable, revolving and adjustable in height. Desk upsetting padded armrests.
Backrest adjustable in height. Fitted up with rear wheels Ø 560 pneus with quick release and front wheels Ø 150. Possibility to change the load by shifting the wheels axle centre.
Loading until 100 kg. Available with seat width 36 cm Junior. Registered model.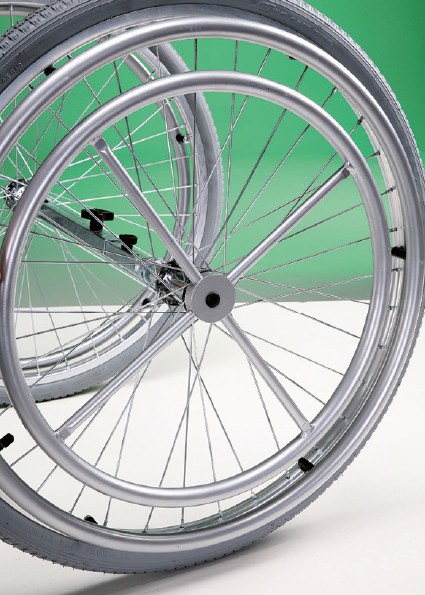 13.61D-S
One arm drive device rt or lf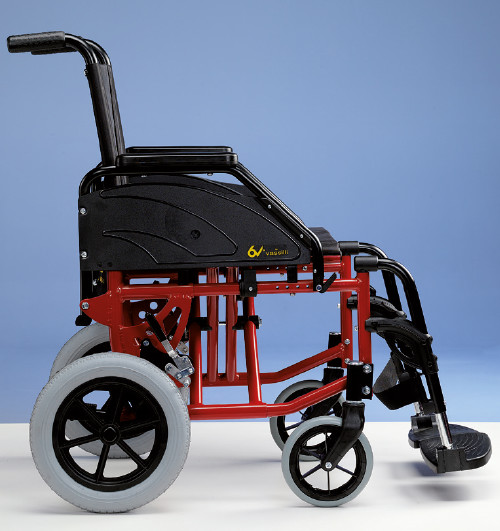 13.10 E
Rear wheels Ø 300 mm for transit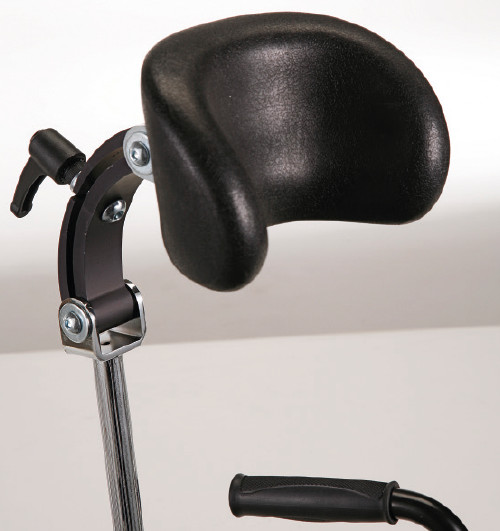 21.78E
Adjustable headrest
| | |
| --- | --- |
| Height | 75 – 80 cm |
| Lenght | 85 – 93 cm |
| Armrest Height | 65 cm |
| Seat height | 44-50 cm |
| Seat Width | 36 cm |
| Carrying Capacity | 75 kg |
| Maximum Slope | 8° |
| Width | 54 cm |
| Step | 72 – 80 cm |
| Seat Lenght | 36 – 44 cm |
| Backrest Height | 34-42 cm |
| Backrest Inclination | 98° |
| Maximum Step | 4 cm |
| Weight | 15 kg |