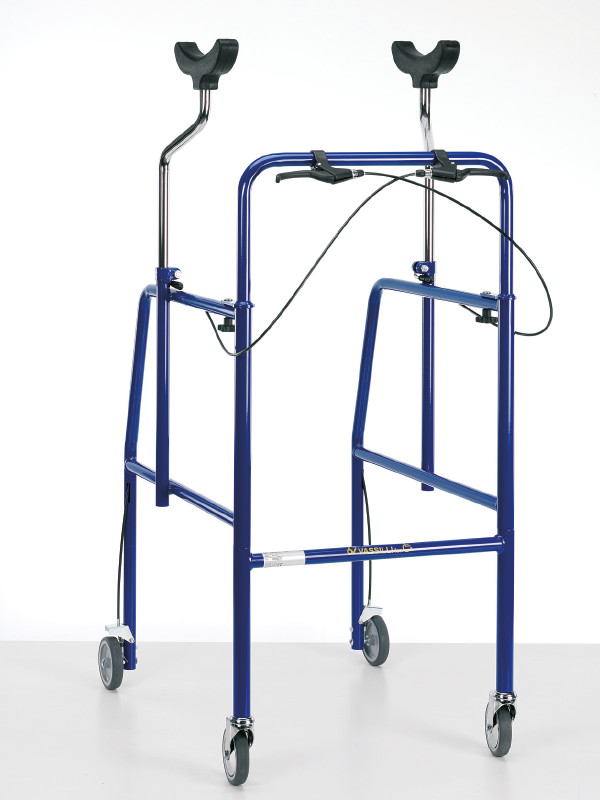 11.27 Sliding Walker on 4 castors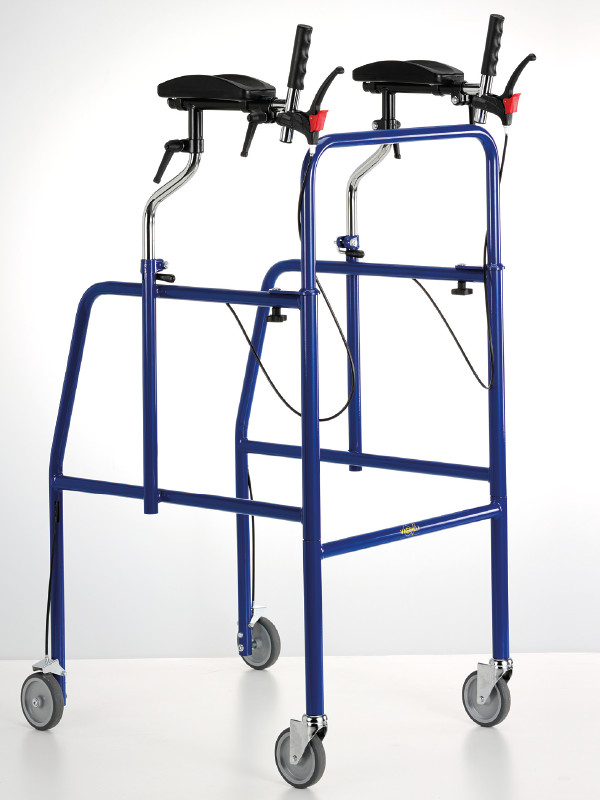 11.27A Sliding Walker on 4 castors complete with antibrachial supports
Padded chest laying tray covered in soft plastic material washable and antiscratch. Front soft rubber handgrips, adjustable in depth with hand lever brakes for emergency and parking acting on the rear wheels. Support structure of the tray adjustable in height with lever clamps. Folding frame.
Load capacity kg 100.
Requirements following Rule EN ISO 11199-2.