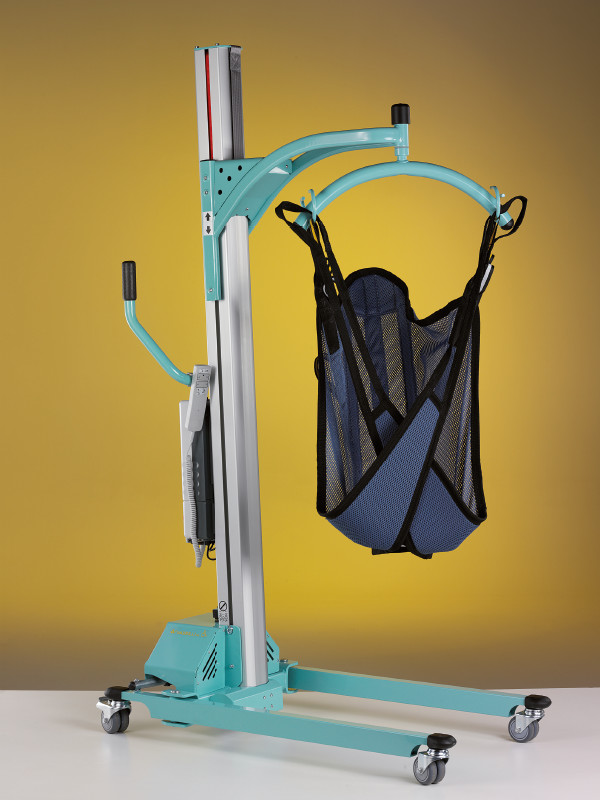 10.77T200 TOWER LIFT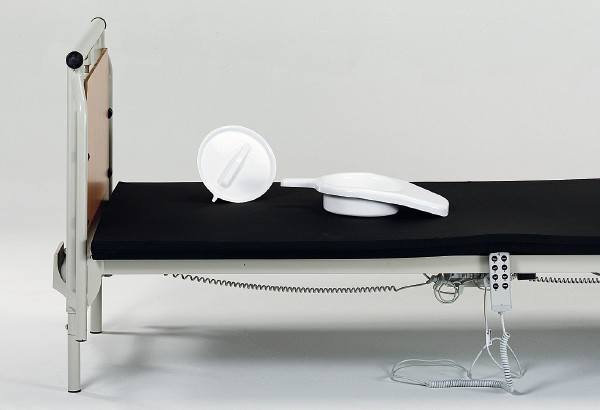 10.30 Shaped bedpan with lid
This bed has been designed keeping in mind a specific destination of use for Alzheimer pathologies. The functions are those of a sections bed by electric movements of the adjustment of the angles of the bottom with height adjustable from cm 23 to cm 68 max.It is this specific quality, the minimum height, which differs it from a "hospital type bed".
The structure is made of structural steel powder varnished, rigid bottom consisting of arc welded meshes, rectangular. The movements of the angles of the bottom and of the adjustable height are by linear actuators feeded at low tension 24V, by controls on the telecommand connected by spiral cable; feeding 220V.
Possibility of Trendelenburg and reverse Trendelenburg movement. The "Top" head and feet panels removable without tools, made of solid beech with middle part made of MDF veneered on all the surfaces, they are setted up for inserting the four elements side rails by which it is equipped . Fitted up with 4 wheels Ø 75 at the base 2 with brake.
The bed can be moved only at the maximum height. All the components used for the manufacture and finishing are atoxic and biocompatible. Dim. cm 217x104x23+45h net. Load capacity kg 230.
Requirements following Rule CEI UNI EN 60601-2-52.