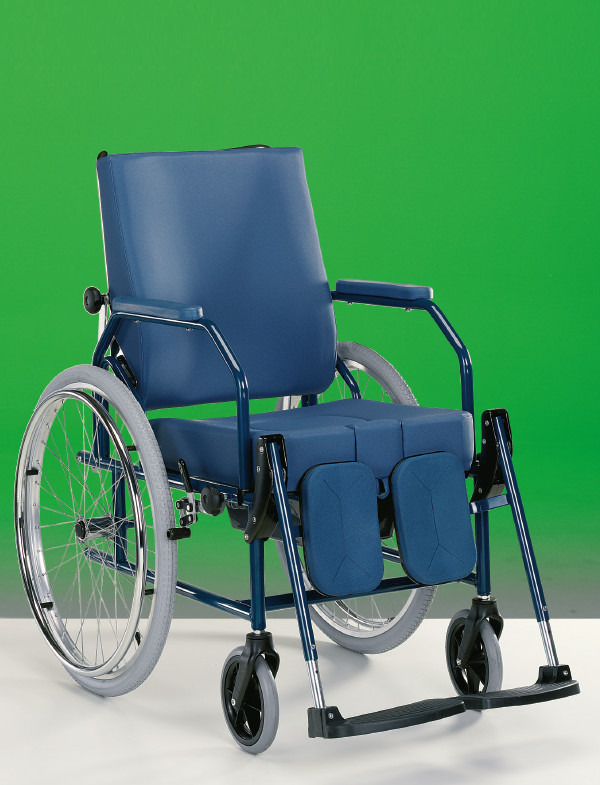 12.15 NEW COMMODE CHAIRS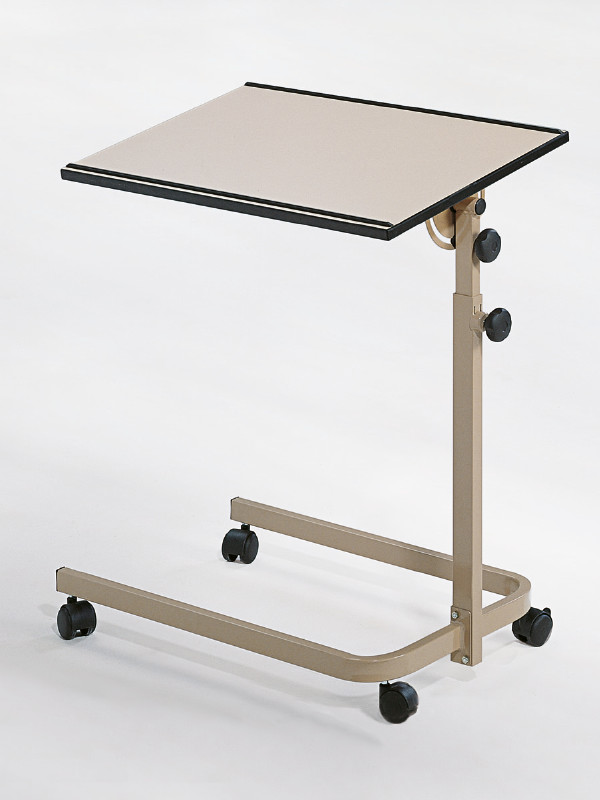 10.36 Overbed table with castors
The Minilifter is a product studied to combine the comfort of the common lifters with the practicalness of the dimensions more reduced requested for the use in narrow spaces.
This peculiarity, combined to the wide stroke of the lifting arm, allows to perform easier all the transfers which are necessary during the daily care. The legs of the base, equipped with sturdy twin wheels (two with foot brake), are opening by lever to simplify the frontal access to wheelchairs or other in full stability and safety.
The movement of the arm is guaranted by the electric actuator, equipped with safety system in case of black out and feeded by 2 batteries of 24V, with switches for up and down on the telecommand by which it is equipped.
Max load capacity 150 kg with an autonomy of 50 complete cycles of up and down. Are available various sizes and types of slings to adapt to the mobility of the patient.
The steel structure of the Minilifter is easy to be disassembled for the transport and the stocking. Equipped with automatic battery charger.