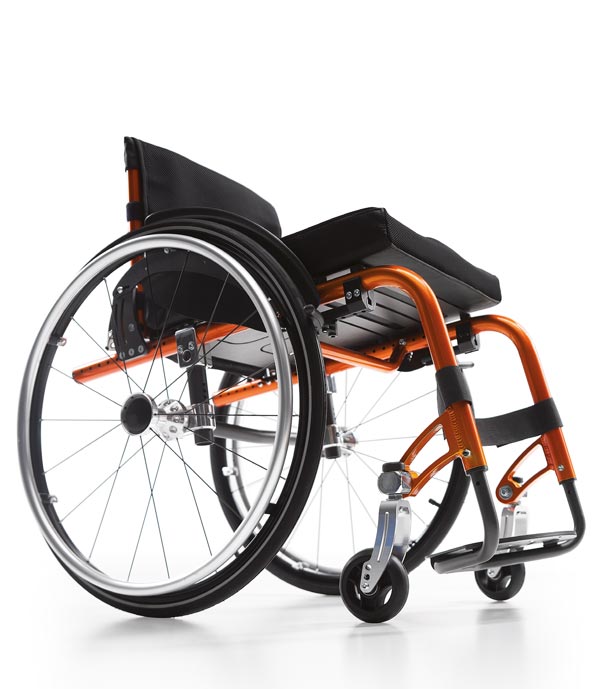 12.70L PROFILE LIGHT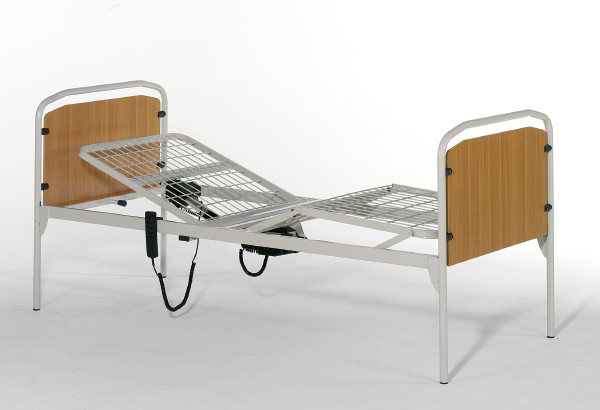 10.70E Electric articulated bed
New Therapeutic bed destined to home care for seriously ill patients and/or terminal
It could be an opportunity for the Health Systems and/or homecare assistance service the availability of a very technical aid having therapeutic value which improves the life of patients having very serious illness because in addition to avoid further pathologies and complications to the patient, it could be a way to reduce the costs connected to the unavoidable complications which would arise without using this aid.
Articulated 4 sections bottom with movements controlled by electric actuators. Base with 4 pivoting wheels Ø 125 mm with pedal brake. Head, foot panels and side rails made of solid beech wood with walnut panels painted in natural. The backrest net during the inclination movement performs simultaneously a movement of horizontal rear transfer with articulation reciprocal to the deformation of the mattress, in order to maintain the user in a stable position avoiding the classic push pressure towards the footboard. Legs net reclining until 45° and foot area to follow by side pantographs. Bed bottom adjustable in height with electric movement operated by 2 telescopic independent columns placed at the edges of the bed.
Electric height adjustable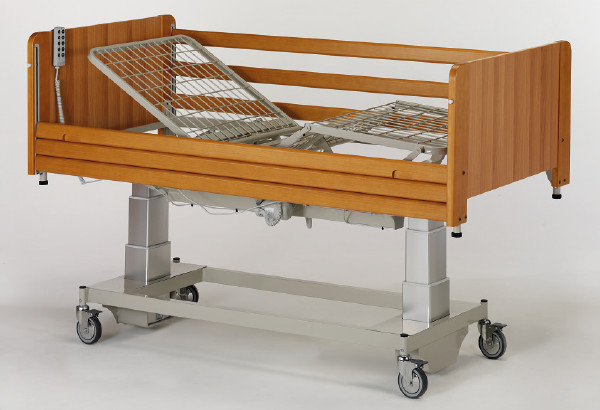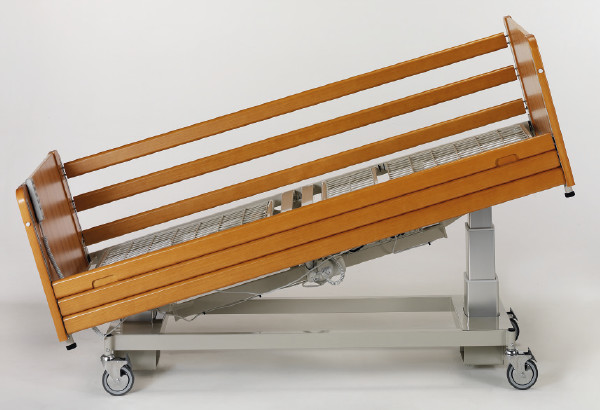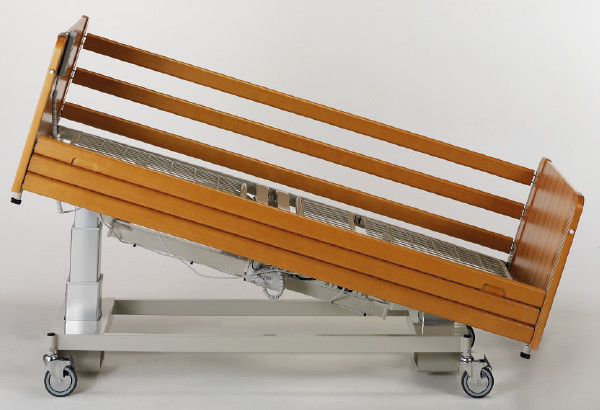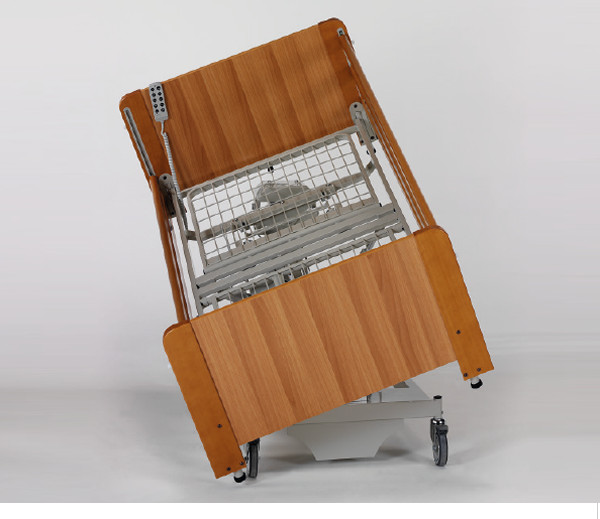 Sidely right and left tilting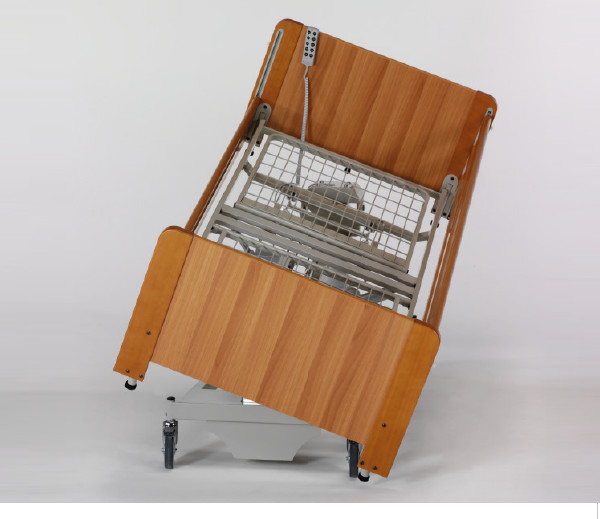 Using the columns singly it's possible to obtain Trendelenburg or Reverse Trendelenburg movements (until 20° in the 2 directions) depending if you operate the footboard or headboard area. Bed bottom sidely tilting from 0° to 20°both rightwards and leftwards with movements controlled by electric actuators. The possibility of Reverse Trendelenburg movement jointed to the movement of side tilting, right or left, represents an important solution applicable to patients suffering antidecubitus sores or having breathing problems. Indeed thanks to the possible inclinations of our bed are avoided compressions and it is allowed to the pulmonary alveolus to "open".
All the functions of each movement operate by "constant pressure" type handset: the electronic system is complete with buffer batteries which operate in case of black out.
Dim. cm 210x104x40+40h bed bottom.
Load capacity 230 kg. Conforms to the Rules EN 12182 and EN 60601-2-52.
Using the bed 10.72TR it is suggested to use the depression selfmolding mattress STABILO GRANDE
"All the movements of Trendelenburg, Reverse Trendelenburg, right and left tilting, included the degrees of inclination, must be performed in times and ways following the medical prescription".