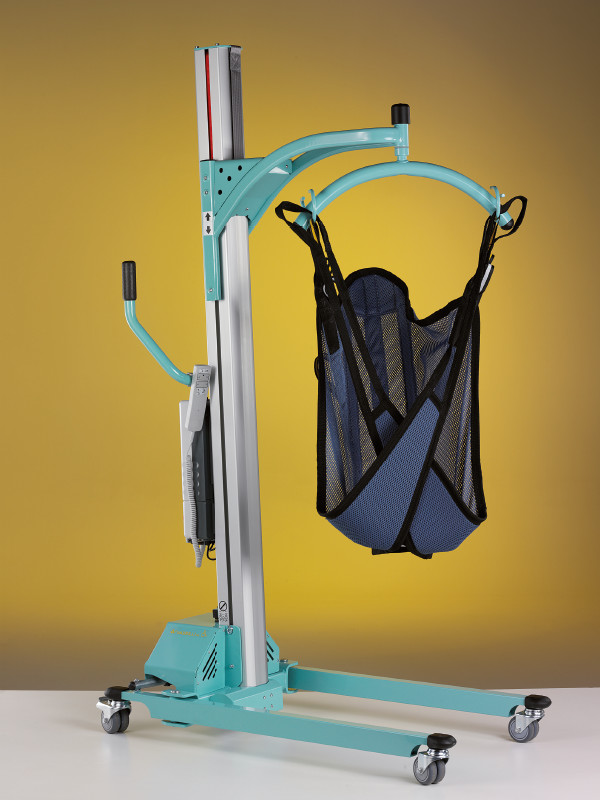 10.77T200 TOWER LIFT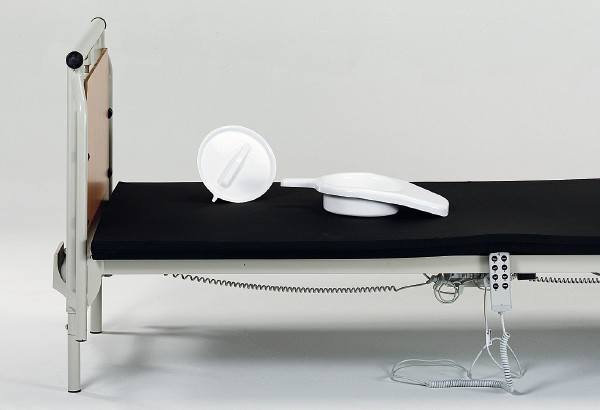 10.30 Shaped bedpan with lid
Top panels, removable without tools setted up for insert the side rails art. 10.59 "top" and art. 10.59A aluminium side rails.
All the components used for the manufacture and finishing are atoxic and biocompatible.
Possibility to insert: set of wheels Ø 125 art. 16.01, overbed trapeze bar applied to the bottom art. 10.44, I.V. pole art. 13.02L.
Dim. Cm 217x104x40+45h net. Load capacity kg 230.
Requirements following Rule CEI UNI EN 60601-2-52.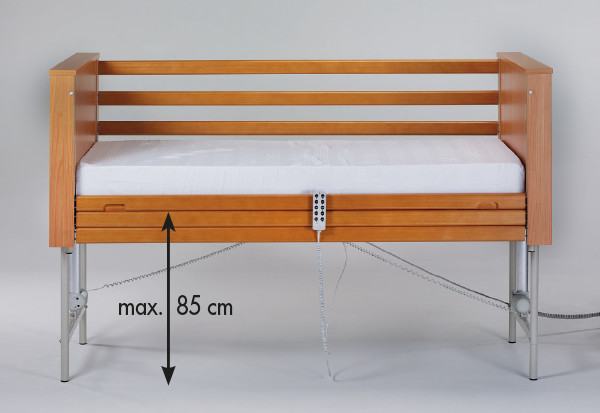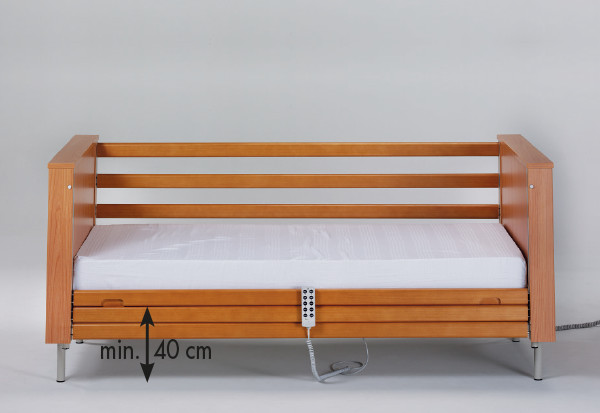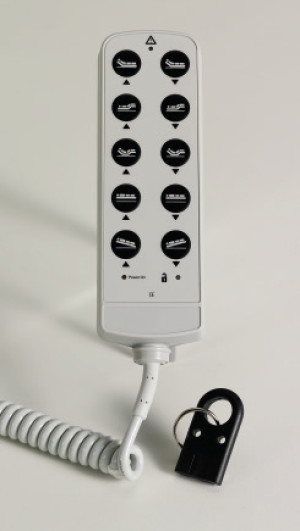 Optional ART. 14.94P
Handset with key for inhibition of the functions (destined to users with deep deseases)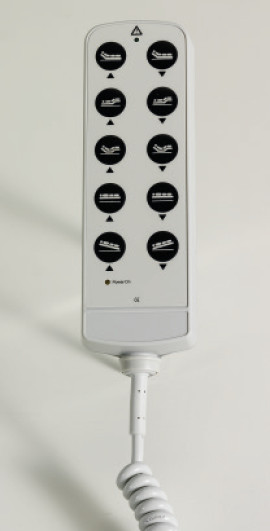 Optional ART. 14.94T
Handset with additional functions which enable the Trendelenburg and Reverse Trendelenburg for users with medical prescriptions for beds 10.72.