10.64ET Double crank bed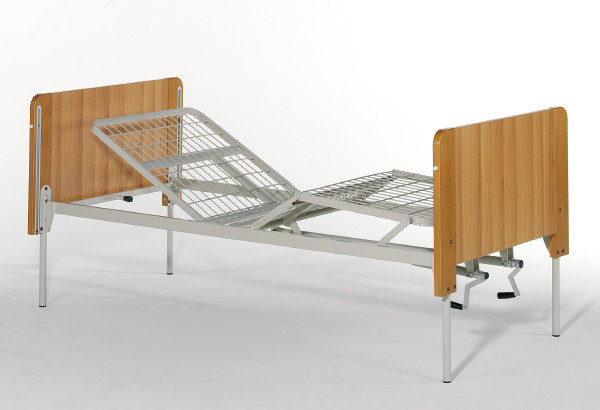 Categoria Prodotto: Beds and Homecare Aids
URL Prodotto: https://vassilli.it/en/prodotto/10-64et-double-crank-bed/
Descrizione Prodotto
The "Top" panels made of solid beech with middle part made of chipboard veneered on all the surfaces, they are setted up for inserting the side rails 10.59 Top side rails – 10.59A aluminium side rails, are applicable to the bed without tools.
All the components used for the manufacture and finishing are atoxic and biocompatible.
Possibility to insert:
set of wheels Ø 125 art. 16.09,
overbed trapeze bar art. 10.44,
I.V. stand art. 13.02L.
Dim. cm 203x104x48h net.
Load capacity kg 170. Requirements following Rule CEI UNI EN 60601-2-52.